Once again, we stand at the door of the holiday season.  The first cold days lay behind us and we all look forward to a nice cup of hot cocoa to warm our cold hands.  Oh… and clear-sky Winter nights!  In the past few years, Astroshop has shared several bits of exciting news with stargazers at the end of each year.  At the end you will find a great holiday tip from us.

Astroshop in Dutch
The Belgian Astronomy dealer Astromarket now belongs to the Astroshop family.  With a bigger and more diverse team, we can advise Dutch and Belgian customers in their own language.  Another positive side-effect: as a current customer, you can take advantage of a larger product range, as well as a new show-room in Hasselt, not far from the German border near Aachen.
Mead Telescopes with Service from Distributor
As of August 2018, Astroshop is an official distributor of the well-known telescope brand MEADE in 15 European countries.  Our experts possess extensive knowledge of the Meade product range, meaning you get competent advise and all-around technical service from Astroshop.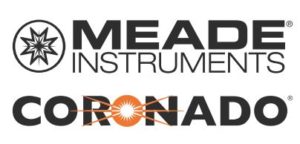 Your Own Wide-field Photos with the MiniTrack LX2
The Omegon MiniTrack LX2 is a fully mechanical and extremely compact travel mount, with which you can capture wonderful photos of the night sky.  The magazine Sky & Telescope has awarded the MiniTrack the coveted "Hot Product 2019" award.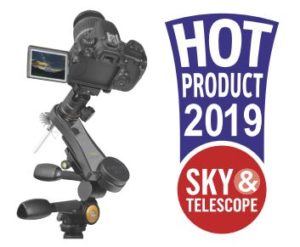 By the way
Many other product announcements, regular sales, and other news can be found on our blog on the Astroshop.eu website. Or just like and follow us on Facebook!
Tip: the Christmas Comet
Just in time for the holidays, an astronomical highlight awaits!  The Christmas Comet, as many have called it, 46P/Wirtanen will take the stage.  On the 16th of December, the comet will reach its closest distance to Earth, and for the following weeks should be visible to the naked eye and easily with a set of binoculars.  In the New Year, we have the pleasure of witnessing a Lunar Eclipse on the 21st of January.
We wish you all clear skies and a wonderful holiday season with family and friends.  We thank you for putting your trust in us and we look forward to being a part of a happy and astronomically successful 2019!