Are you looking for a decently priced telescope to start out in astronomy that will not only impress you right from the start, but that will offer opportunities for many years? A Newton telescope on a mount with computer control is an excellent choice!
We are offering you the N 150/750 PDS Explorer BD EQM-35 PRO SynScan GoTo telescope by Skywatcher at the moment for only €998 – a complete system for astronomy for less than one thousand euros!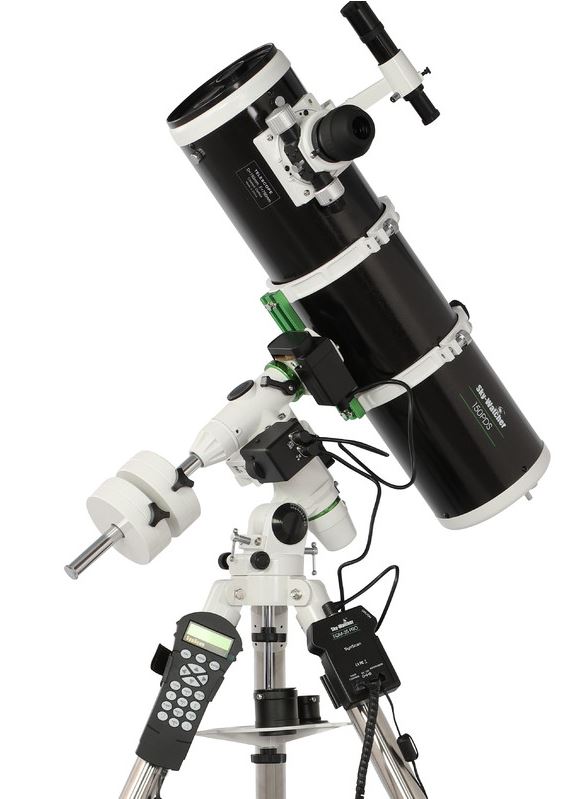 This mirror telescope, based on an idea by Isaac Newton, is an especially good value for the telescope structure. The main mirror, with a diameter of 150 mm, gathers enough light for visual observation. The relatively short focal length of 750 mm ensures that the tube is short. This means the telescope is easy to carry under a dark sky. The small focal length is also good for photography. The N 150/750 PDS Explorer piece of optical equipment for astrophotography is perfect, for example, for a high-quality eyepiece holder with reduction.
The computer-controlled EQM-35 mount by Skywatcher is a new and improved version of the classic EQ-3 with a higher load capacity. The special highlight of the EQM-35 is the removable declination axis: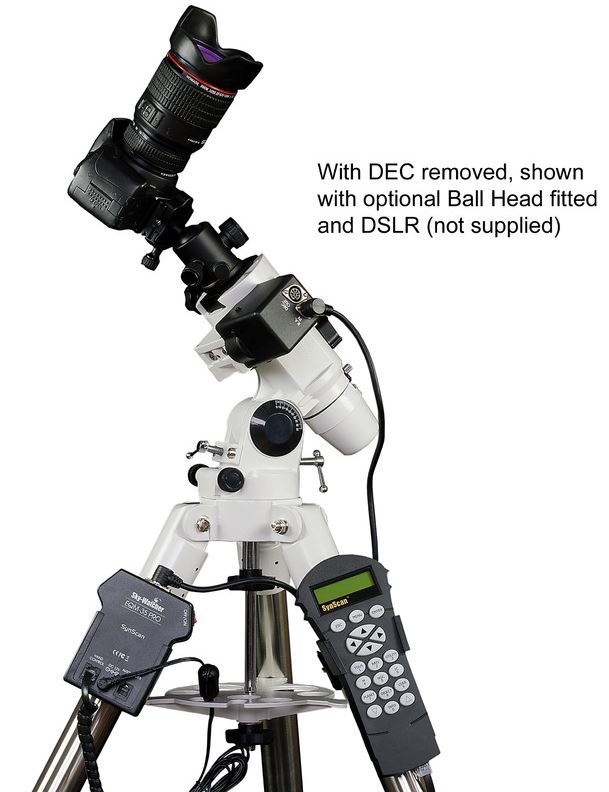 This means you can use the EQM-35 with a telescope or as a photo mount  with a SRL camera.
You can, of course, connect the same camera to the telescope. With this telescope, you can encapsulate the world of low-light, small objects astrophotografically, such as planetary nebulae and globular clusters. If you take off the telescope and disassemble the declination axis, you can make atmospheric wide-angle shots of the night sky with a photo lens.
In addition to purely visual observation with an eyepiece, these two photographic uses offer almost unlimited possibilities – and we haven't even talked about photographing the moon and planets with a planetary camera. This telescope doesn't restrict the ways in which you can experience your hobby of astronomy!
You can find more information here!