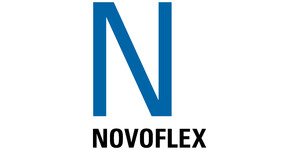 For more 50 years NOVOFLEX has been producing accessories for film and photography, which are unique in nature in the global marketplace. But what is so special about these products? All NOVOFLEX products are conceived with the needs of the user in mind, for the large and small problems of everyday photography. Whether it's photo tilt heads, focusing racks for panoramic photography or special clamps: NOVOFLEX fills the gaps where most other manufacturers cannot offer a solution.
More about Novoflex
Novoflex has been producing unique accessories for film and photography for the world market for over 50 years. So what exactly is special about these products?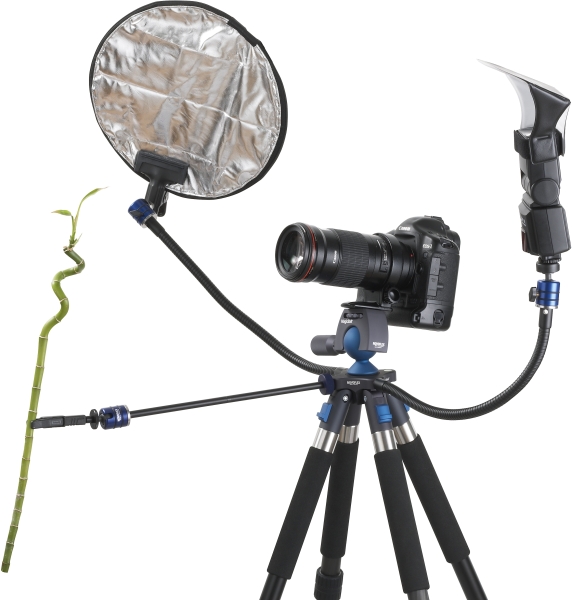 All Novoflex products have been developed to satisfy practical needs, and for the large and small problems of everyday photography. At Novoflex, however, they cannot resist thinking intensively and thoroughly about these issues. The results are often so amazing that customers will often say: "typical NOVOFLEX".
In order to achieve these results, Novoflex must combine the photographic know-how of the company with what is technically feasible. Thanks to streamlined production, a new product moves from the design department directly to prototyping and from there immediately into practical testing by the photographers.
(Novoflex QuadroPod QP B with various accessories)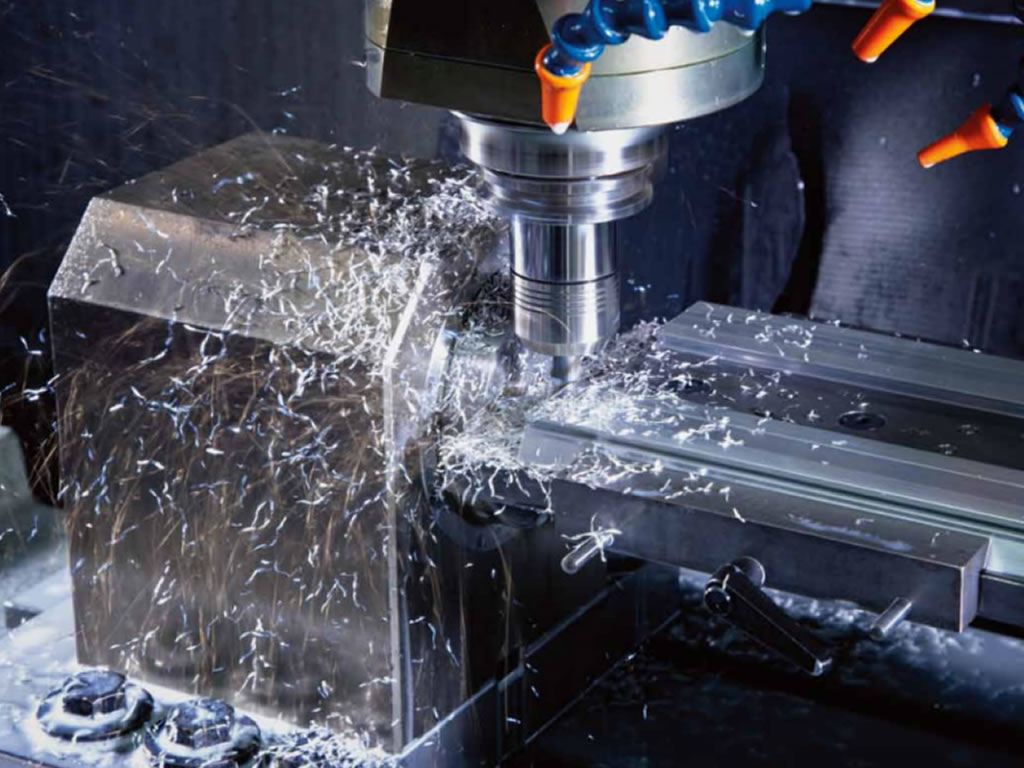 Only when all the testing has been successful, can a new product be developed to bring onto the market. All the other production steps usually take place under one roof, or at least under the direct control of the company.
(From the planning table straight to a modern milling machine)
Only in this way can the quality desired be guaranteed right from the start. And since this quality also has to prove its worth in the hard environment of the everyday life of a professional photographer, we refer to our NOVOFLEX products as 'precision for professionals'.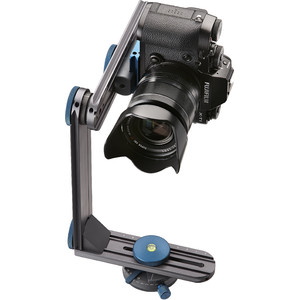 If you take the finished product in your hand you can immediately tell that you have not been short-changed:
versatility means greater product utility
ergonomic controls are clear and well-organized
a sturdy product promises reliability and a long 'product life'
excellent design supports functionality, while everything remains extremely small and handy
(Novoflex SLIM VR system, for the most demanding panoramic photography with a system camera.)