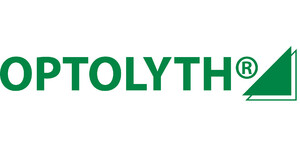 Optical excellence
Since 1856, the name OPTOLYTH has stood for optical excellence: outstanding binoculars and spotting scopes for ornithologists, nature lovers and hunters.
OPTOLYTH binoculars and extendible and fixed spotting scopes are quality products made in Germany. They are extremely reliable thanks to precise production and strict quality controls.
A large part of the lenses and prisms are made to order. All optics are calculated with computer precision for true-to-life colour reproduction and high-contrast, razor-sharp images.
Only environmentally friendly lead-free and arsenic-free types of glass are used.
OPTOLYTH binoculars and spotting scopes are in great demand in amateur ornithologist circles, because optics for bird watching must provide a sharp and absolutely true-to-life image. Binoculars or a spotting scope must show nature in all its natural beauty.
More information about OPTOLYTH before 1945
The optics master craftsman Johann Georg Sill founded the optics grinding business, J. G. Sill, in Nuremberg in 1956. There he used hydrodynamic power to drive his machines. By 1860 the space had become too small, so he moved the company to Riesenschritt 20, where it remained until it was completely destroyed in the war in 1945.
After the death of J. G. Sill, his daughter, Maria Roth, whose maiden name was Sill, took over the company and ran it until 1914. Her son, Emil Casimir Roth, having completed a good professional training, took over the J.G. Sill optics grinding business and turned the operation into E.C. Roth.
E.C. Roth and his brother, who also work in the company, were drafted into military service in 1914. During the brothers' absence, relatives dissolved the company and sold the machines, so that E.C. Roth had to rebuild it after his return.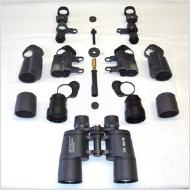 Already in 1922, the newly created company was registered in the commercial register under the name Optical Glass Grinding Company Emil Casimir Roth. At the time Roth was producing optics for optical toys, especially for cheap Galilean binoculars, but also kaleidoscopes and telescopes, partly working from home.
During an airstrike in the spring of 1945, an aerial mine completely demolished the business in Riesenschritt. E.C. Roth and his wife had already moved to Oed in 1941, where, since 1939, E.C. Roth had owned a company which ground plate glass.
(Individual parts of a pair of OPTOLYTH binoculars)
After 1945
The production of reading glasses and binoculars began in Oed after the war. From 1965, high-quality prism binoculars and spotting scopes were produced under the brand OPTOLYTH and sold worldwide. With the production of Royal roof prism binoculars and extendible spotting scopes, the company made a good name for itself and built up a large customer base.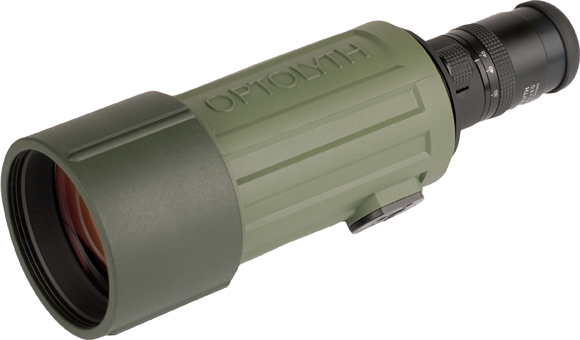 OPTOLYTH Optics was acquired by Sill Optics in 2004. Production was relocated to Wendelstein/Nuremberg, where the product range continues to be manufactured using the latest machinery.
In 2008, the two companies were merged by the former shareholder Berndt Zingrebe, thereby reuniting the two companies under the original name of Sill Optics.
(Small dimensions is the biggest advantage of the OPTOLYTH Mini 15-45x80 BGA)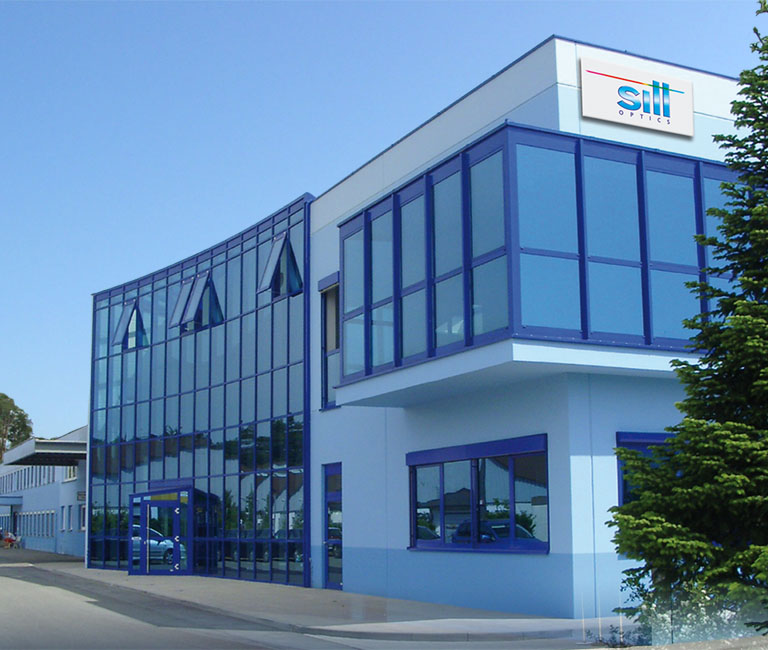 Modern production facilities with the latest CNC machines for the manufacture of optics, as well as prototype production and product development are located in Wendelstein. Assembly is carried out at the Sorg/Wendelstein plant, while distribution is now dealt with by the head office.