Become a partner and make yourself some money!
Do you have your own website, perhaps even involving astronomical matters? Why not recommend a shop to visitors to your website, where they can buy just the right equipment for their hobby, and thereby make yourself some money?
All you have to do is participate in our affiliate program.
The advantages to you in a nutshell:
10% commission on all referred sales, where your website visitors are recognized and referred to us via cookies during a 30 day period
No costs and no risks
Can subscribe/unsubscribe at any time
A personal partner area with an extensive banner selection
Can check on-line in our partner area to see how many visitors have ordered via the link on your website and how much you have already made, at any time
Taking part is very easy:
1. Register at our program
2. Pit a banner on your website
3. Orders to our shop go via your website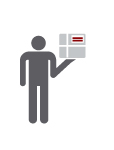 4. You get 10% commission from them
Using your chosen username and password on Partner Login, you have access to the security protected partner section at any time. Here you can create new links and view statistics.
For already registered partners:
Login