We are offering you these TeleVue DeLite eyepieces for a special price up until the 7th of December! You can purchase these eyepieces for just 239 euros. Saving you 65 euros on their normal price!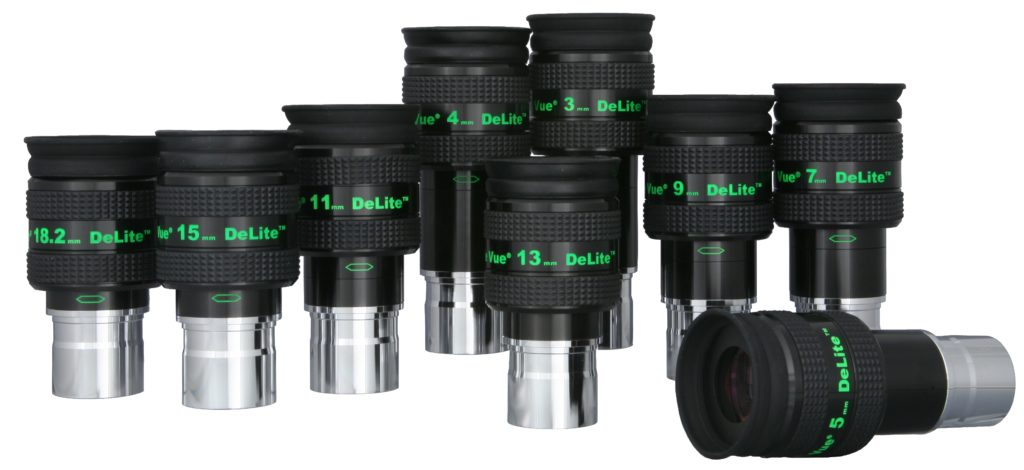 The DeLite Series eyepieces has been developed by TeleVue as a lighter weight, more compact and, above all, lower-cost alternative to the popular Delos eyepieces. DeLite eyepieces are in no way inferior in optical quality to the Delos series, only the field of view is slightly narrower – at 62°. The lower price allows more astronomical observers to enjoy the unique TeleVue eyepiece experience.
A more detailed description of the eyepieces in the series and the ordering options for them can be found under the link TeleVue DeLite eyepieces. Please note that the special offer is only valid until December 7th. Get yours now!