With a telescope from Celestron's StarSense Explorer series, finding the best objects in the night sky to observe becomes child's play – even without a star map!
You simply need to place your smartphone into the telescope's mount, open the free app and the star map on the display will show you how to navigate to planets, binary stars, nebulae and distant galaxies.
We're offering you the StarSense Explorer LT 114 AZ entry-level model for the special price of €269. This saves you €30 compared to the normal price!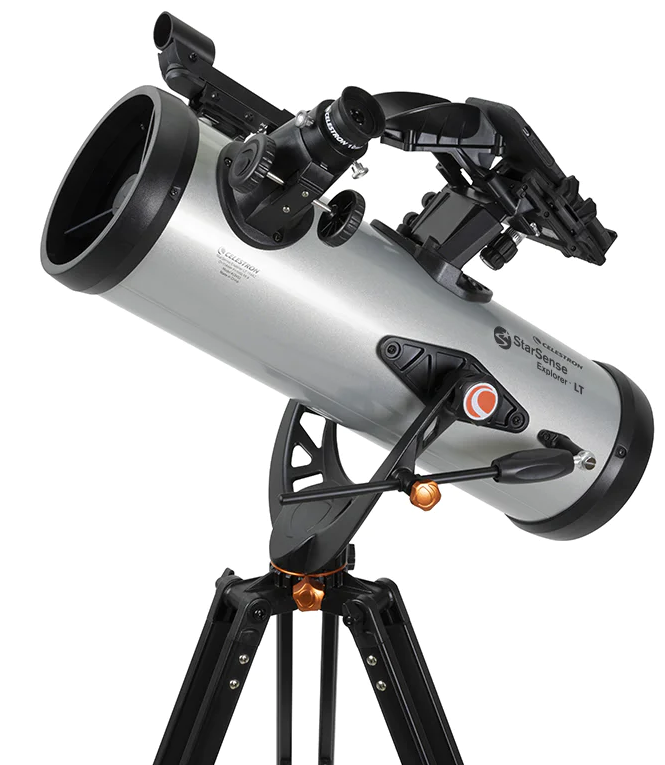 The LT 114 AZ is a classic Newtonian telescope with a primary mirror with a diameter of 114 millimetres. Using this telescope, you can see Saturn's rings or Jupiter's cloud bands and moons, which appear like their own small planetary system. But the brighter nebulae and star formation regions like the Orion Nebula are also not hidden from view.
We particularly recommend a trip to the Moon with this compact, easy-to-use instrument! Of course, you can find the Moon without the app. However, the telescope is also fitted with a classic red dot finder to make this even easier. You can use the telescope with or without the support of your smartphone, depending on your preference.