True lightweights among high-performance binoculars: ZEISS SFL
Ideal for observing birds and other animals!
Very lightweight and compact for nature walks!
Very high quality ZEISS lenses for lifelike colours and fine details!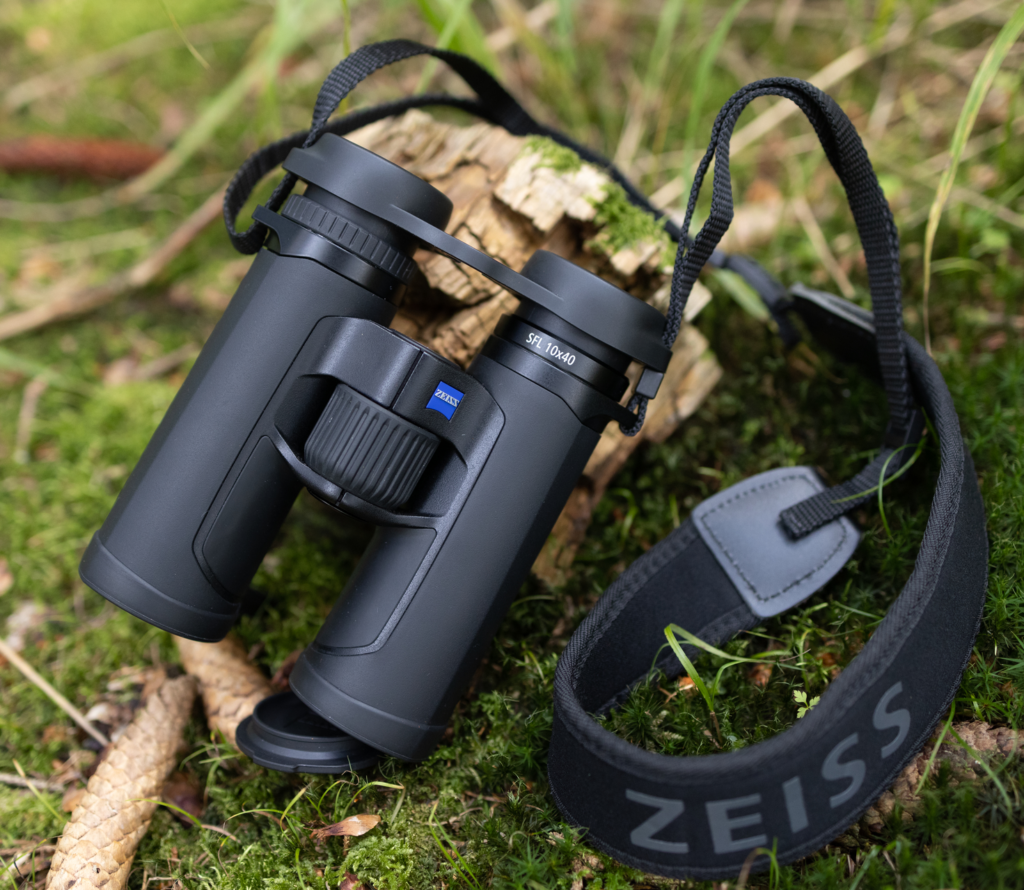 With the ZEISS SFL binoculars (SmartFocus Lightweight) special moments can be easily experienced. The binoculars are optimised so that they are as lightweight and compact as possible.
The new ultra-high definition (UHD) concept provides lifelike colour reproduction and ultra high detail. Thanks to its SmartFocus design, the focusing wheel is perfectly positioned and enables fast precision focusing – even when wearing gloves.
The optimised ergonomics and a large exit pupil provide a relaxed, undisturbed view.
The binoculars are available in the following versions: