The impressive Vaonis Stellina arrived on the market 3 years ago. With its fully-automatic alignment, autofocus, live stacking and app-based controls, it more than deserves the title of smart telescope!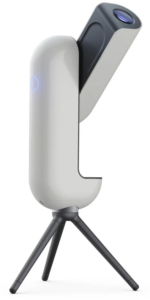 Now the Vaonis is upping the ante… The new Vespera is a miniature version of the tried and tested concept. With a weight of just 5kg, this new observing station is more compact and more mobile than its alternatives. The Vespera can be taken anywhere quickly and at the drop of a hat. As with the Stellina, alignment takes place automatically using plate solving. Select your desired object for observation from the singularity app – the telescope finds the target and starts imaging. Watch on your smartphone or tablet as the celestial object becomes clearer, more colourful and more contrast-rich, minute after minute, whilst the Vespera collects more and more light using live stacking.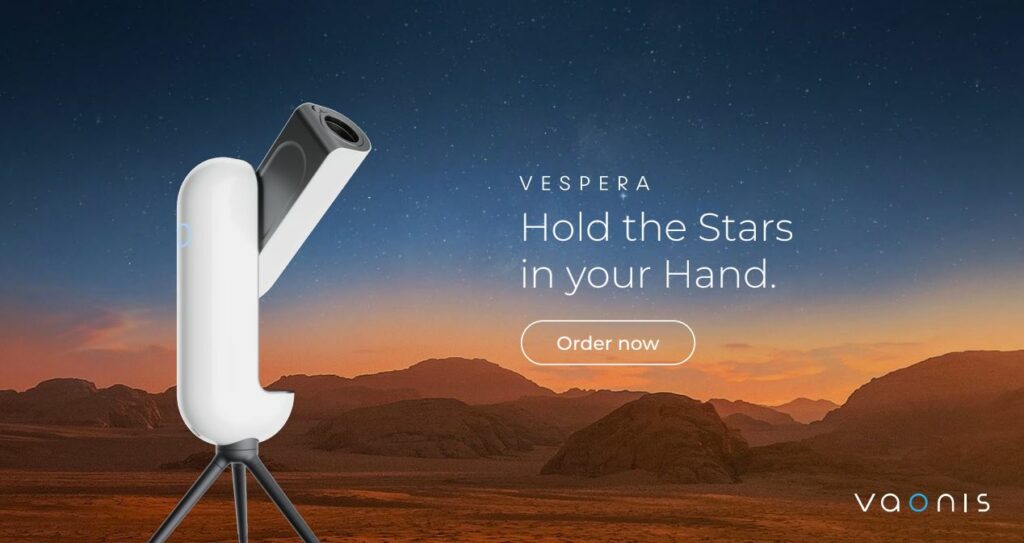 The Vespera also provides even better value for money than its predecessor thanks to its reduced size! Yet its optics still meet the highest possible standards. The in-built 50/200 (f/4) quadruplet apochromat in combination with the modern Sony IMX462 sensor provide high-quality astronomical images. Share these with friends and family!