The young company, AstroReality, from San Francisco, is bringing the solar system to your living room. The innovative developments in the fields of 3D printing and augmented reality have been brought together to form unique products. Models of heavenly bodies in our solar system  made with great attention to detail are now available. Each reproduction shows the unmistakable character and features of each one. The most impressive is the model of the Moon, LUNAR Pro. Based on data from the NASA, Lunar Reconnaissance Orbiter, a highly detailed relief surface of the Moon was created. Craters, mountains and seas can be touched, and the realistically coloured surface gives you the feeling that you are holding the Moon in your hands.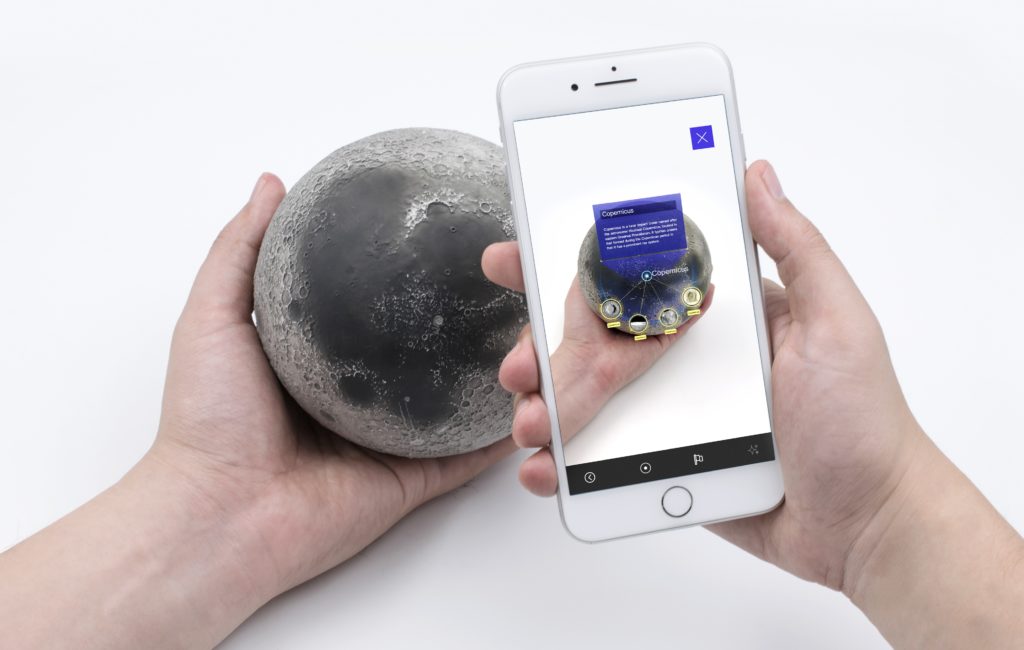 The models are not just great to look at, and make excellent decorative objects, they also invite users on an interactive journey of discovery. The AstroReality app (currently only available in English) recognises the models via your smartphone's camera and embeds them into a simulated 3D space environment. Details are then added to these heavenly bodies (e.g. the rings of Saturn or Earth's atmosphere), from which you will learn valuable knowledge about the planets. With the highly detailed model of the Moon, the LUNAR Pro, there is additional information about specific features of the surface, and it's even possible to simulate interactive Moon missions.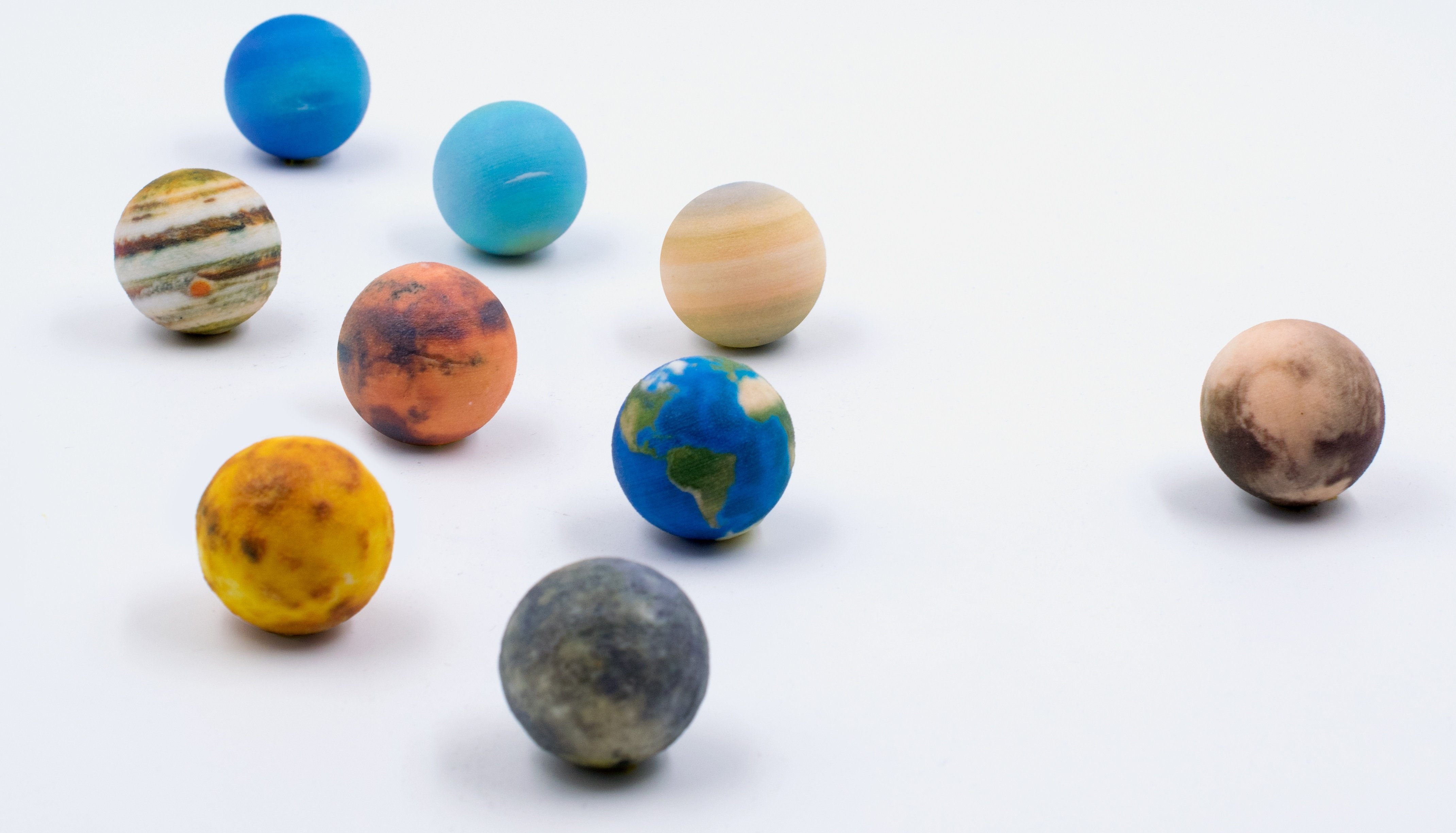 The models of all the planets and of Pluto are available in a set with a diameter of 3 cm. To go with them, there is also a LUNAR mini model of the same size. The 12-cm LUNAR Pro globe (with a surface 16 times bigger than the mini model) represents the Moon with much greater detail.
In addition to the heavenly bodies, AstroReality also offers a LUNAR AR notebook. With a relief surface of the Moon and a 3D model of our satellite that can be retrieved via the app, it's the right notebook for astronomy enthusiasts and night owls.
The AstroReality products also make great presents for members of the family and friends who are fascinated by space.