A Herschel wedge, also known as a Herschel prism, is a special device for observing the Sun. It has many advantages over an objective filter, but can only be used with lens telescopes (refractors).
The manufacturer APM offers a new model with excellent features at a reasonable price: the APM Herschel wedge 2″ with Fast-Lock.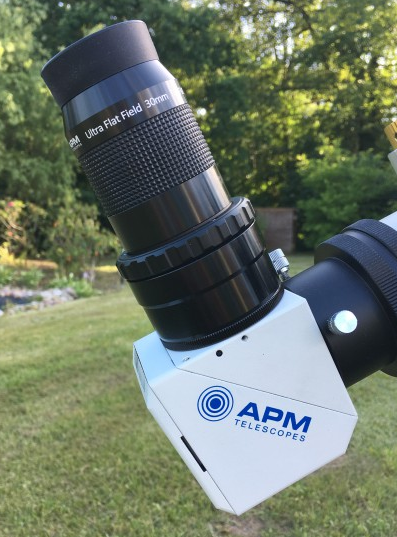 This Herschel wedge from APM is equipped with a ceramic light trap, an integrated ND3 filter and a replaceable polarising filter. All filters are of course multi-coated! Image brightness can be adjusted by rotating the polarising filter. This means that the Herschel wedge can be used for both visual and photographic purposes!
The APM Herschel wedge is equipped with a quick release (Fast-Lock) eyepiece adapter and an adapter for 1.25″ eyepieces and camera connectors.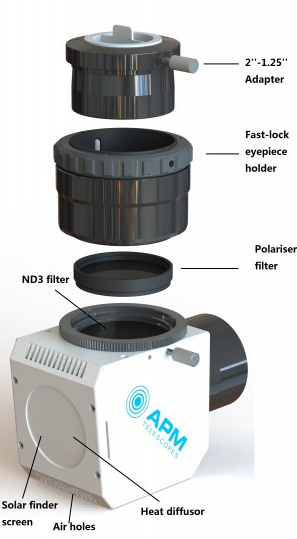 Using a Herschel prism for solar observing is not only safer, but also qualitatively better than a foil filter. The resulting image is sharp and rich in contrast and can therefore be enlarged to a higher degree.
The Herschel wedge can only be used on refractors with an aperture of up to 150mm.