The brand ZWO is, especially thanks to its powerful and user-friendly CMOS astrocameras, a frequently heard name in amateur astronomy.
With the ASIAIR control unit, ZWO now promises to fundamentally change the astrophotography scene! It's a compact computer (Raspberry Pi), that is secured to the telescope of the mount. The device can do everything you expect a computerised telescope system of the 21st century to do!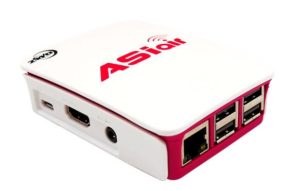 Mount, camera, filter wheel, and autoguider are connected with the ASIAIR. Via an app for Android or iOS, everything can be controlled centrally and wirelessly via WLAN from the smartphone or tablet. You'll no longer need to take your laptop with you to autoguide and to use cooled astrocameras. There are also advanced functions such as plate solving at the press of a button.
ASIASI communicates with the telescope mounts via the instrument neutral distributed interface (INDI) and so is compatible with most available GoTo mounts. The only snag: The device only supports ZWO cameras, autoguiders and filter wheels.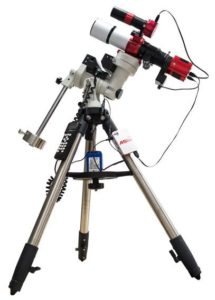 Other manufacturers like PrimaLuceLab with the EAGLE 2 are following similar approaches to computerisation. This one may feature higher performance and a wider range of functions, but there's also the user-friendly ASIAIR for just a fraction of the price.