Product series: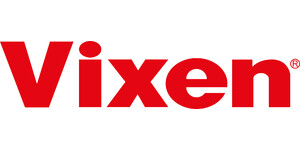 Vixen is a Japanese manufacturer of binoculars, telescopes, riflescopes and many accessories. The company was founded in 1949 and was named after the reindeer who pulls Santa Claus' sleigh.
Vixen optics are to be found in the high-quality sector. They are known for the typically high reliability of Japanese production. With the Sphinx equatorial mount, Vixen has set the standard for transportable equatorial mounts that can be combined with various optics.
Vixen was also involved in the development of the modern computer control system with GoTo functionality. With the latest Starbook Ten, Vixen has developed a control system with a colour monitor and integrated star chart.
Vixen is a real premium brand in the amateur astronomy field, and has held that position since 1949!