Product tests
Two binoculars in the mid-price range that you will always want to have at hand
Perfect for the glove box or your hiking backpack: we test two compact all-round binoculars in demanding light conditions.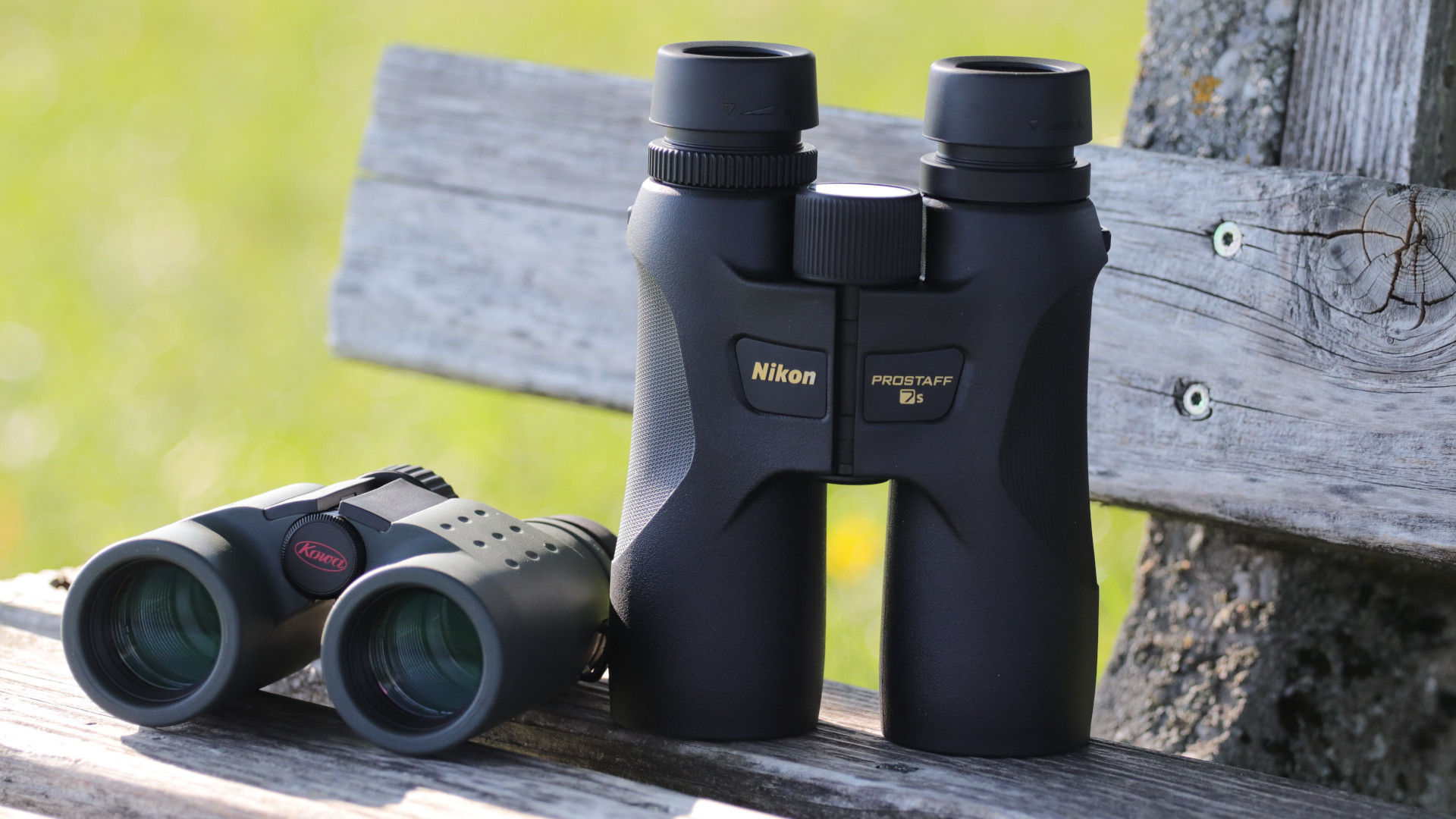 Many nature lovers, ornithologists, hikers or sports fans have a second pair of binoculars for everyday use in addition to a more high-quality, often more expensive main pair. We've all been there before! You're driving in the countryside or through the city and suddenly, before your eyes, a sparrowhawk swoops across the road, and lands on the nearest tree or house roof. If only you had some binoculars at hand…
Overview
We have tested two such "always-at-hand" binoculars from the low-mid price range for you: the Nikon Prostaff 7s 10×30 and the KOWA BD 10×32 DCF. Both binoculars are affordable, i.e. in the €200 to €300 euros price range; both are compact, lightweight (420g and 565g respectively), fully multi-coated, phase corrected, and waterproof. So, perfect for the glove box or your hiking backpack. Both binoculars are also suitable for spectacles wearers and both offer dioptre adjustment. So which of the two should I buy?
Test in difficult light conditions
Just about all binoculars will deliver a reasonable image in bright sunshine. The moment of truth usually arrives when the sky is overcast and dull, such as in rain or fog. We have subjected both of the above-mentioned binoculars to an extensive test on just such a winter day with around 90% humidity.
The Nikon Prostaff 7s 10x30
Firstly, the Nikon scores well with its low weight. Both the ergonomics and the viewing position are pleasant, so the first impression is definitely positive. A closer look reveals a certain degree of blurring at the edges, and also a blue-coloured fringe that's hard to ignore.
Many users are willing to accept this kind of thing in this price range, as long as the image in the centre of the field of view is clear and high in contrast. This is the case, albeit with certain limitations, under these difficult light conditions. The field of view (105m to 1,000m) is also within the expected range.
The Kowa BD 10x32 DCF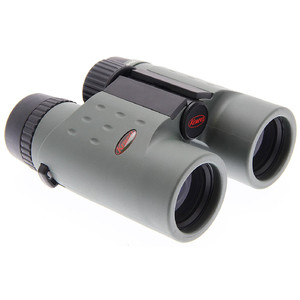 he KOWA is a little heavier, but looks much more attractive and comfortable in terms of design and handling. It's excellent to hold in the hand. Focusing (via a centre wheel on both binoculars) is precise and slightly stiff (which is desired by the manufacturer, since the mechanism "gives" over time with frequent use).
The slightly larger aperture (32mm instead of 30mm) results in higher light transmission and a much brighter and noticeably sharper image than the Nikon. Observing a great tit which was sitting on a spruce in front of us, not only was its chest yellowish but, despite the slight mist, intensely yellow. An additional selling point is the excellent close range (around 1.80m).
Many nature lovers are not only interested in types of animals (birds, for example), but also in insects or rare plants which are best observed from a distance to avoid disturbing their habitat. Even in such cases, the KOWA offers the best observing comfort. The field of view corresponds exactly to that of the Nikon binoculars (105m to 1,000m).
Recommended binoculars in the mid-price range
Author: Marcus Schenk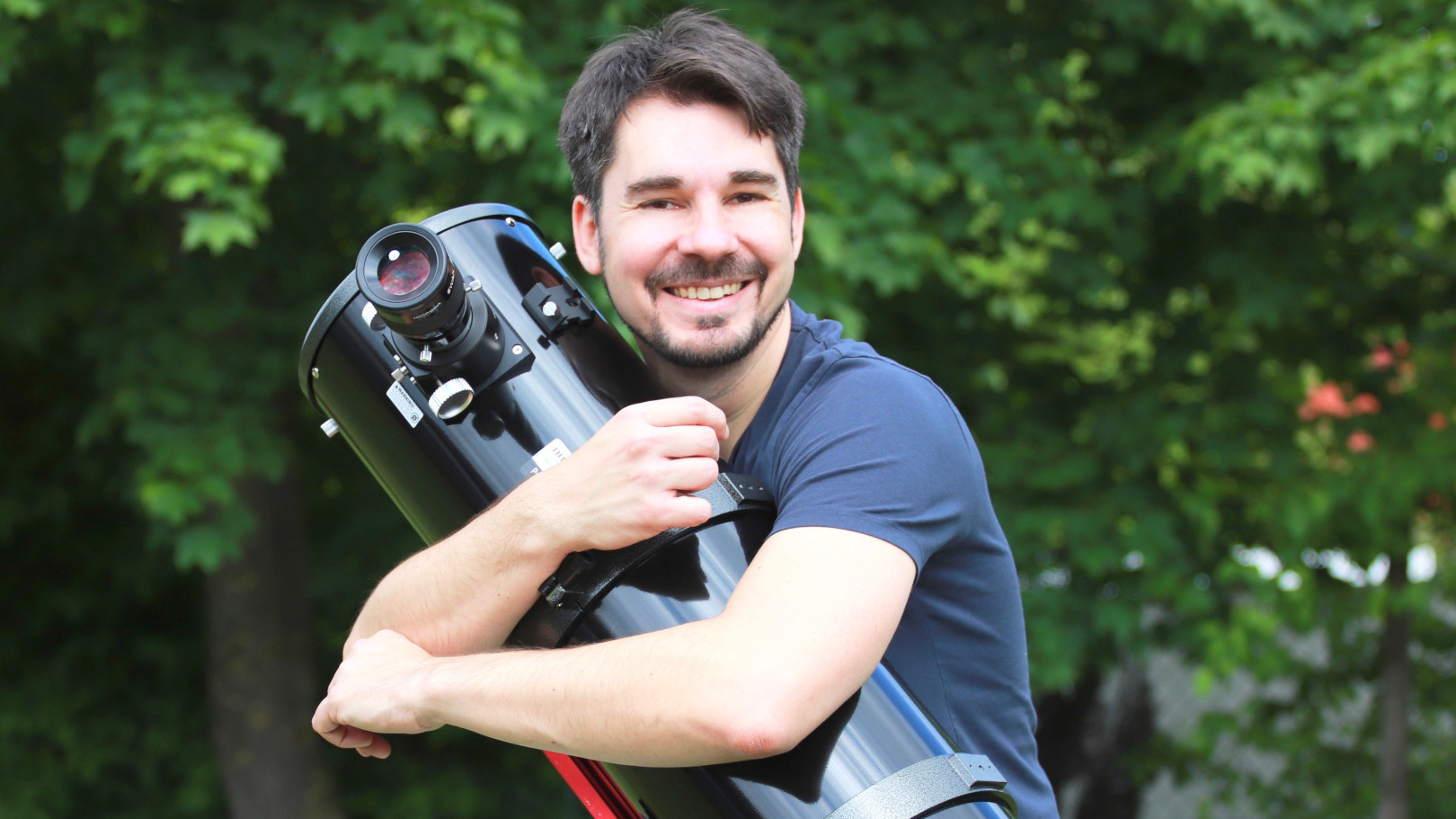 Marcus is a stargazer, content creator and book author. He has been helping people to find the right telescope since 2006, nowadays through his writing and his videos. His book "Mein Weg zu den Sternen für dummies Junior" advises young people, and those who are still young at heart, what they can discover in the sky.
As a coffee junkie, he would love to have his high-end espresso machine by his side under the starry sky.