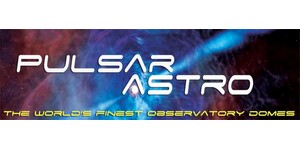 Observatories from Pulsar have gained an excellent reputation over the last 15 years or more. These small garden observatories are especially popular with amateur astronomers in the UK. But even outside the UK, ever more amateur astronomers and astronomy clubs are deciding on a Pulsar observatory.
The advantages are clear: the weather-resistant GFK fibre glass material provides stability and durability. The observatories are relatively inexpensively despatched in kit format, and can be erected on-site.
The Pulsar team is made up of amateur astronomers, who put their own experiences into the development of the observatories. This ensures that the observatories and the many useful accessories really meet the requirements of star fans.