Practical tips
9 tips so that you can plan your observations like an experienced astronomer
Planning your observations and making astronomy more fun. In this article, you'll learn how amazingly simple and effective it can be.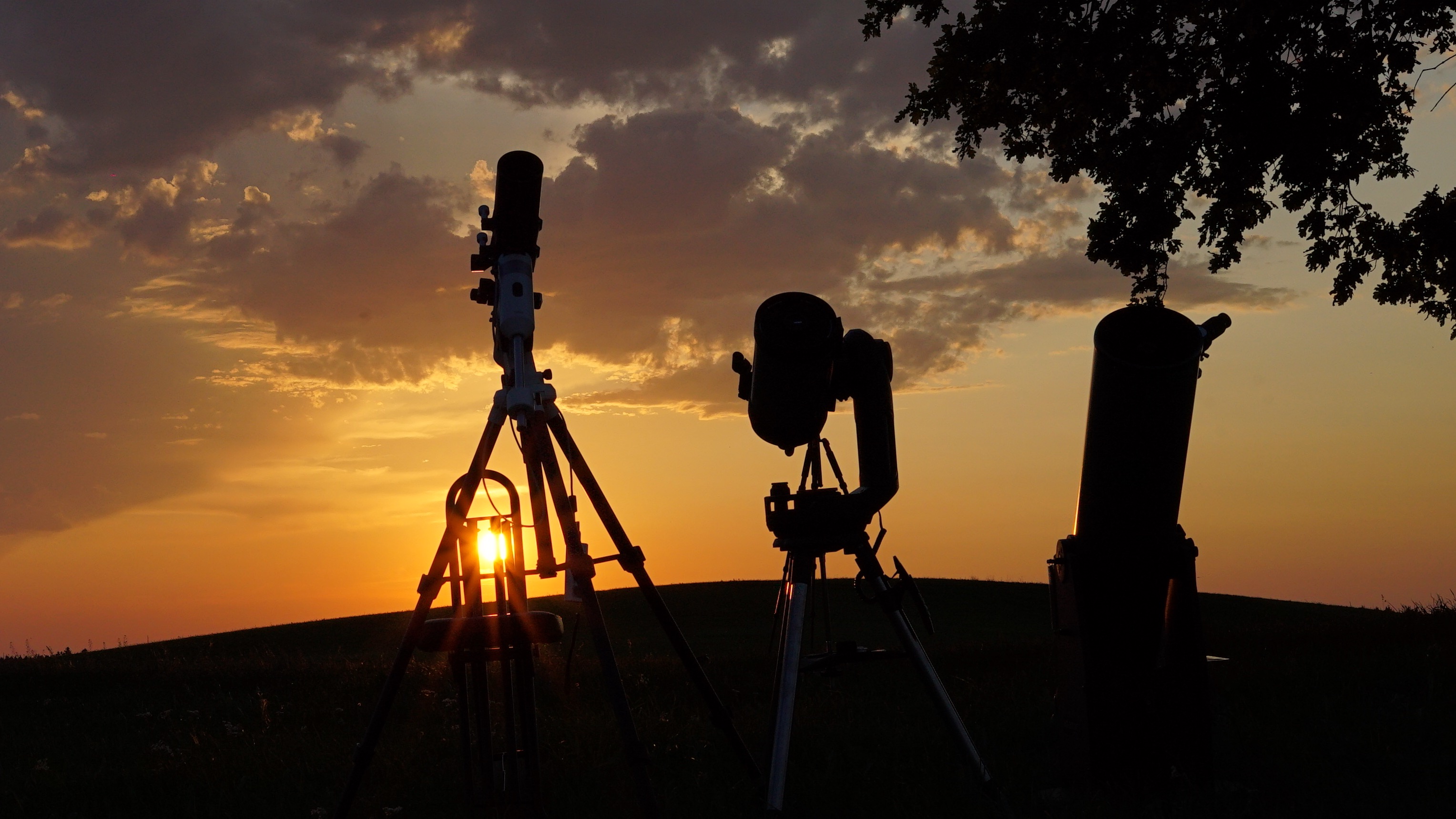 Imagine discovering something new every night. Imagine having a tool that will help you collect a treasure trove of observing experience. If you are a beginner or intermediate observer, you will quickly become an old hand.
In this article you will learn
How to avoid uncertainty about what you could observe
Why it is better to have a rough observation plan
How to improve the quality of your observations
The depths of astronomical boredom
Orion Nebula, Andromeda Galaxy or the Pleiades: everyone feels drawn to the bright and spectacular highlights of the night sky. They are essential items on a night sky observing agenda, and even advanced astronomers enjoy them as wonderful feasts for the eye.
But some observers seem forever trapped in the depths of astronomical boredom. They find no way out, because every night they stand uncertainly under the night sky and can't decide what they want to observe. And so only the famous highlights come to mind.
But it's actually very easy to make your observations much more interesting. Head to the heights of the lesser-known astronomical targets and learn in the following sections how you can better plan your observations and develop your astronomy skills.
1. Be a plotter not a pantser
The term pantser comes from the U.S. literary world. These are people who like to follow their intuition and do not want to prepare in advance. They prefer to simply get going right away. Plotters, on the other hand, carefully think everything through in advance. Both alternatives have their advantages and their fans. But especially for astronomy (which is not usually considered an art) I recommend at least some preparation. Don't worry, it's not so bad, and it's not a lot of work either. But just a small amount of planning can greatly enrich your observations.
2. The early bird catches the worm
The evening is on its way and suddenly the heavens open up? Don't leave it to this point to think about your observing target. It's best to do it calmly during the day or even a few days in advance. You'll never be taken by surprise, if you already have your plan stress-free on paper or in your head.
3. Crack one nut at a time
The big problem for users of GoTo telescopes is the astronomy equivalent of binge watching. We are not talking about Netflix here but, just like Netflix, in astronomy it is also tempting to visit one object after the other. But what do we remember about the experience afterwards? How much value does each individual object have? Your observations should be of good quality. So, concentrate on a small number of objects and try to see as much detail as possible.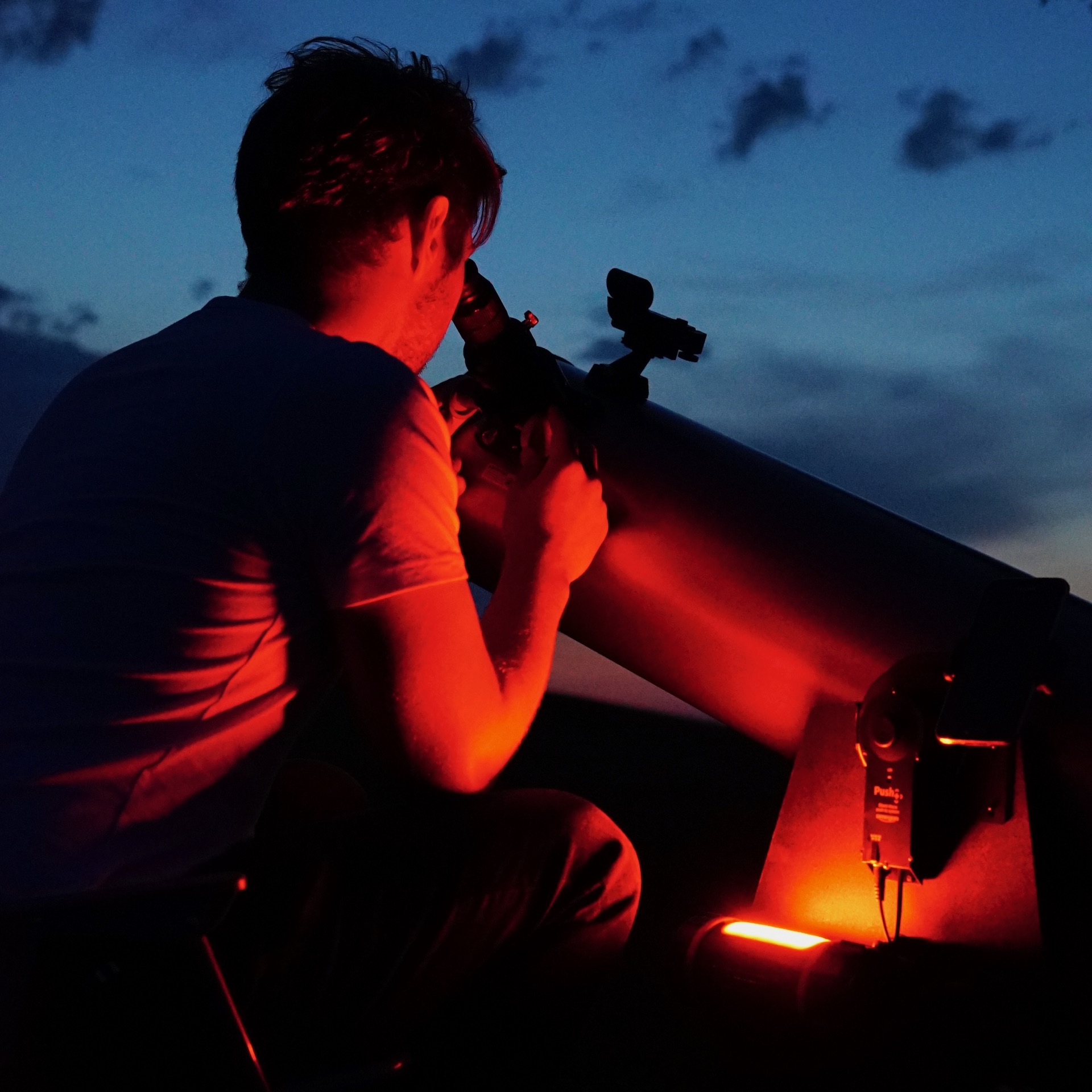 4. Be a friend of the darkness
Wolves howl at the Moon, we howl about it. Sorry dear Moon fans, this only applies to deep sky enthusiasts, of course. But seriously, many observers get really frustrated when the Moon suddenly appears, just as they were about to find Thor's Helmet. Therefore, always check when the Moon rises and sets. On new Moon nights, you have the evening 100% to yourself.
5. What does the sky have to offer?
Align yourself with the seasons. Get a star chart or planetarium app and find out what the sky currently has to offer. For example, spring is particularly good for galaxy clusters, while summer has a lot of emission nebulae on offer. Select a constellation and make that your focus. When does it rise, when does it reach its highest position?
6. Whatever happened to the time?
How much time can you dedicate to observing? A whole night or just an hour? And how many times a month? It's sometimes difficult to fit a hobby around everyday life. And how long do you need to reach your observation location and set up your equipment? Each individual object also costs time to find and observe. If you have to get up early the next morning, it's better to plan a light observation programme.
7. Forget your old favourites
Are the Orion Nebula, M13 and the Ring Nebula your best friends at night? These are the objects you always go back to when you don't have an agenda. If you never leave your astronomical comfort zone, you won't ever experience anything new.
But your old favourites can help you with your planning. Find one of these well-known objects with your star chart and scan the region for nearby objects that are unfamiliar. Another good method is to come up with a statement that describes your observation plan: "Today I will dedicate myself to the close binary stars in the Winter Hexagon, or I'll try Sirius B."
But beware: bear in mind the sky quality at your observation location and your telescope's capabilities. It's no good searching for five objects and not finding any of them. It's much more fun if you're successful.
8. Record everything on a map or list
Did you pick out a few objects for the coming evening? Great, then sketch a chart or create a short list of the objects you plan to observe.
The list can be quite simple - a small handwritten note is fine. Arrange the objects according to the optimal observation time or when they transit the meridian. Otherwise, you can keep your planning minimalistic.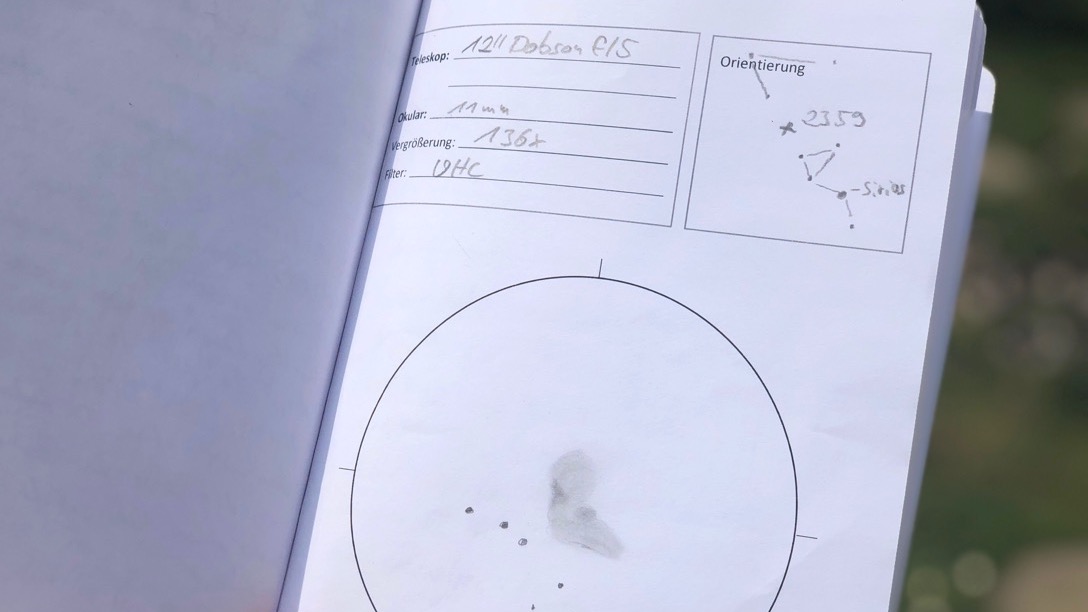 9. Memories really are handmade
Record your observations. The best way to do this is to create an observation journal in which you enter each object and note your visual impressions. This creates an even greater awareness of all the detail. You automatically learn much more about the objects you observe. It also trains your astronomical vision. Later, you can always go back and check what you have already observed and what is worth revisiting.
The bottom line
If you plan your observations, the next clear evening will always be a success. You'll expand your astronomy knowledge and your hobby remains exciting, because you always have something new to discover and you'll get much better at locating the more difficult objects. And the next time you get together with fellow astronomers, you'll also be an interesting conversationalist, because you can talk about much more than just the Ring Nebula.
Author: Marcus Schenk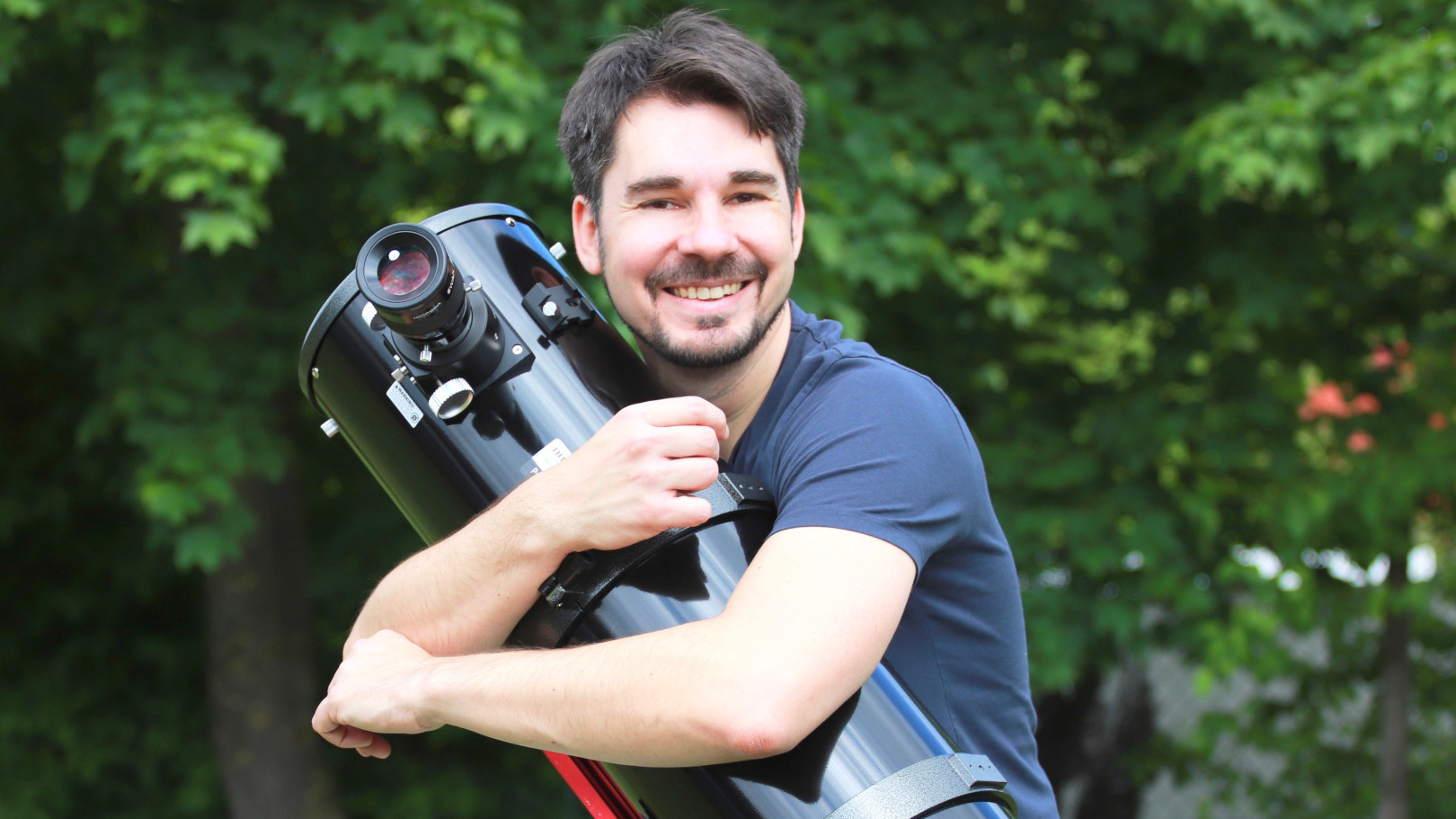 Marcus is a stargazer, content creator and book author. He has been helping people to find the right telescope since 2006, nowadays through his writing and his videos. His book "Mein Weg zu den Sternen für dummies Junior" advises young people, and those who are still young at heart, what they can discover in the sky.
As a coffee junkie, he would love to have his high-end espresso machine by his side under the starry sky.
You may also find these articles interesting: