Practical tips
Observing undisturbed by light pollution
The Moon and planets will prevail despite a light-polluted sky. But for deep sky objects, it's worth the trip to the countryside.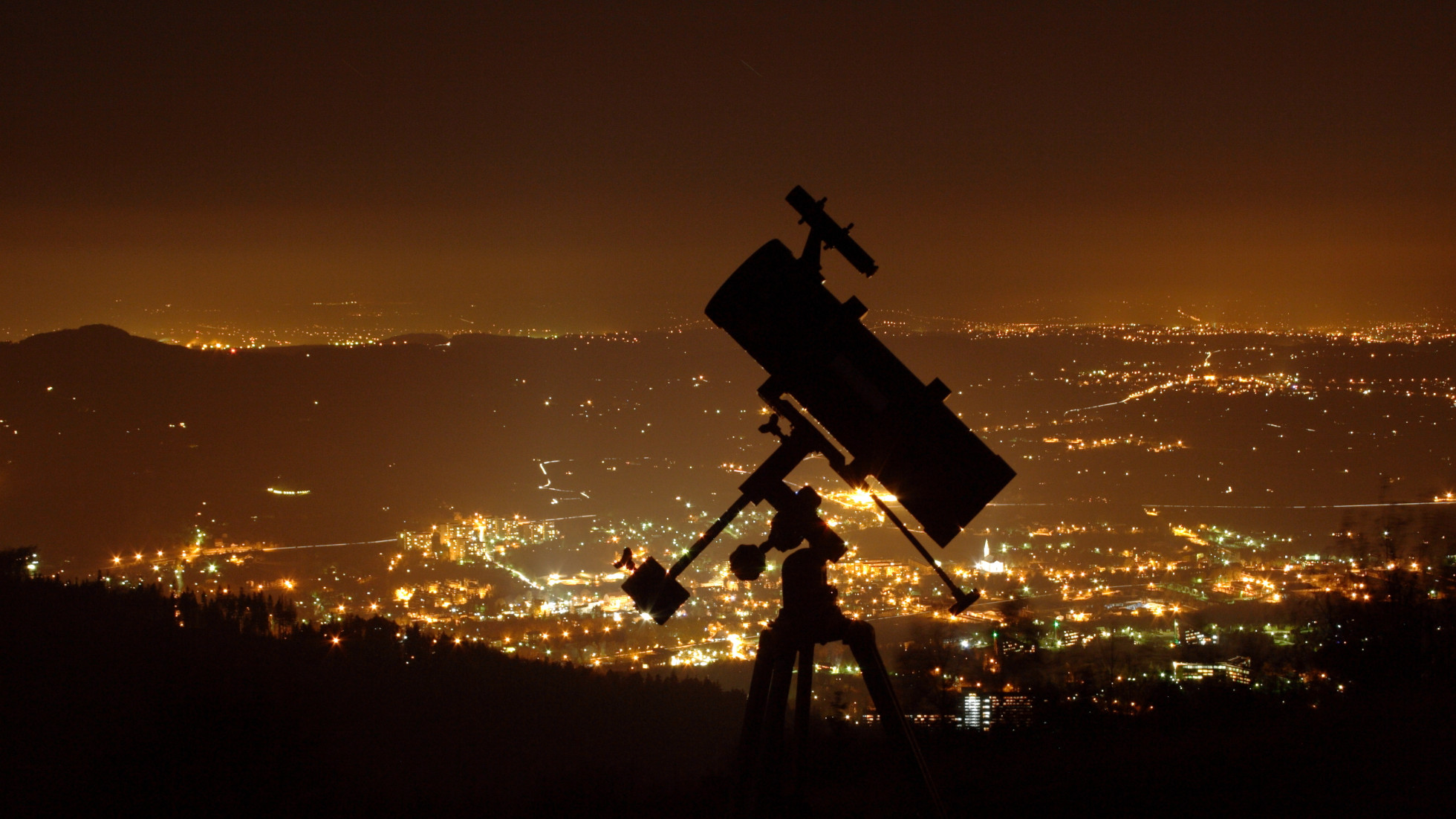 Photo: Martin Podzorny/shutterstock
The right location for observing
While you can observe the Moon and planets quite successfully from a city location, a dark sky background is absolutely necessary to observe deep sky objects, faint clusters, galaxies and gas nebulae. The steady increase in recent years in the number of street lamps, searchlights and façade illumination means that in countries such as Germany there are no truly dark locations any more.
Unfortunately, despite the dramatic ecological consequences for many nocturnal animals, as well as the demand for a reduction in greenhouse gases and a general reduction in energy consumption, politicians do not show any intention to react to the light pollution problem. The consequence is that the amateur astronomer has to travel some distance just to find a suitable location. In Germany there are still some good locations in the high Alps, Mecklenburg and some North Sea islands. However, with the ground fog of autumn, good nights are still possible in the low mountain ranges. Under good skies, your telescope will allow you to see objects that you previously thought inaccessible. So, the long distances travelled are worth it!
To observe deep sky objects, you should travel to at least a "green" area. When observing the Moon and planets, light pollution is irrelevant.
You'll find a better-resolution map at
Recommended products