Product development
We develop practice-oriented instruments and accessories and apply our experience to numerous products.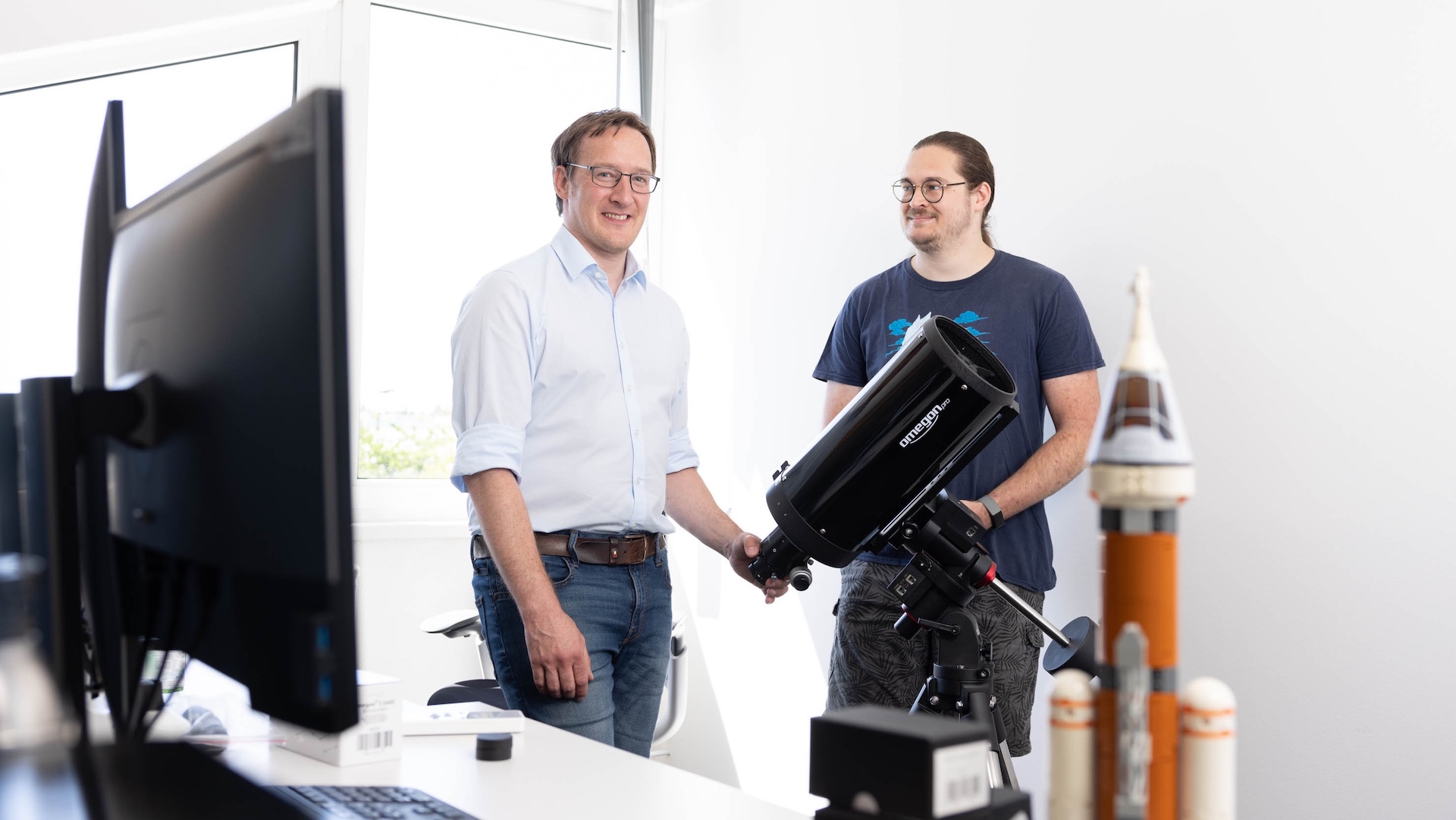 We want to make the starry sky nature adventure accessible to everyone, and ensure that observing is fun and successful. That's why we are working every day to expand the possibilities of visual observing and astrophotography. With our development department, we create products and solutions by enthusiasts for enthusiasts. Products that work and are fun because they have been through the hands of practitioners and experts.
Under the umbrella of our Omegon brand, we develop telescopes and accessories for enthusiastic fans of the stars, and advanced amateur astronomers. These visual observers and astrophotographers know what matters, and appreciate our ability to offer practical products at a reasonable price.
Even with instruments that we do not develop and manufacture completely ourselves, we contribute our experience and know-how and thus improve them. Our expertise is not just limited to hardware. Experts in microelectronics and software development are working to seamlessly integrate digitalisation capabilities into the perfect observing experience.
Our engineers at our company headquarters in Landsberg (Germany) and at our location in Portugal cover the entire spectrum of development, construction, the building of prototypes, manufacturing and quality control. We are constantly working on new ideas.