Workshop
With our professionally equipped workshop we can quickly solve optical, mechanical and electronic problems.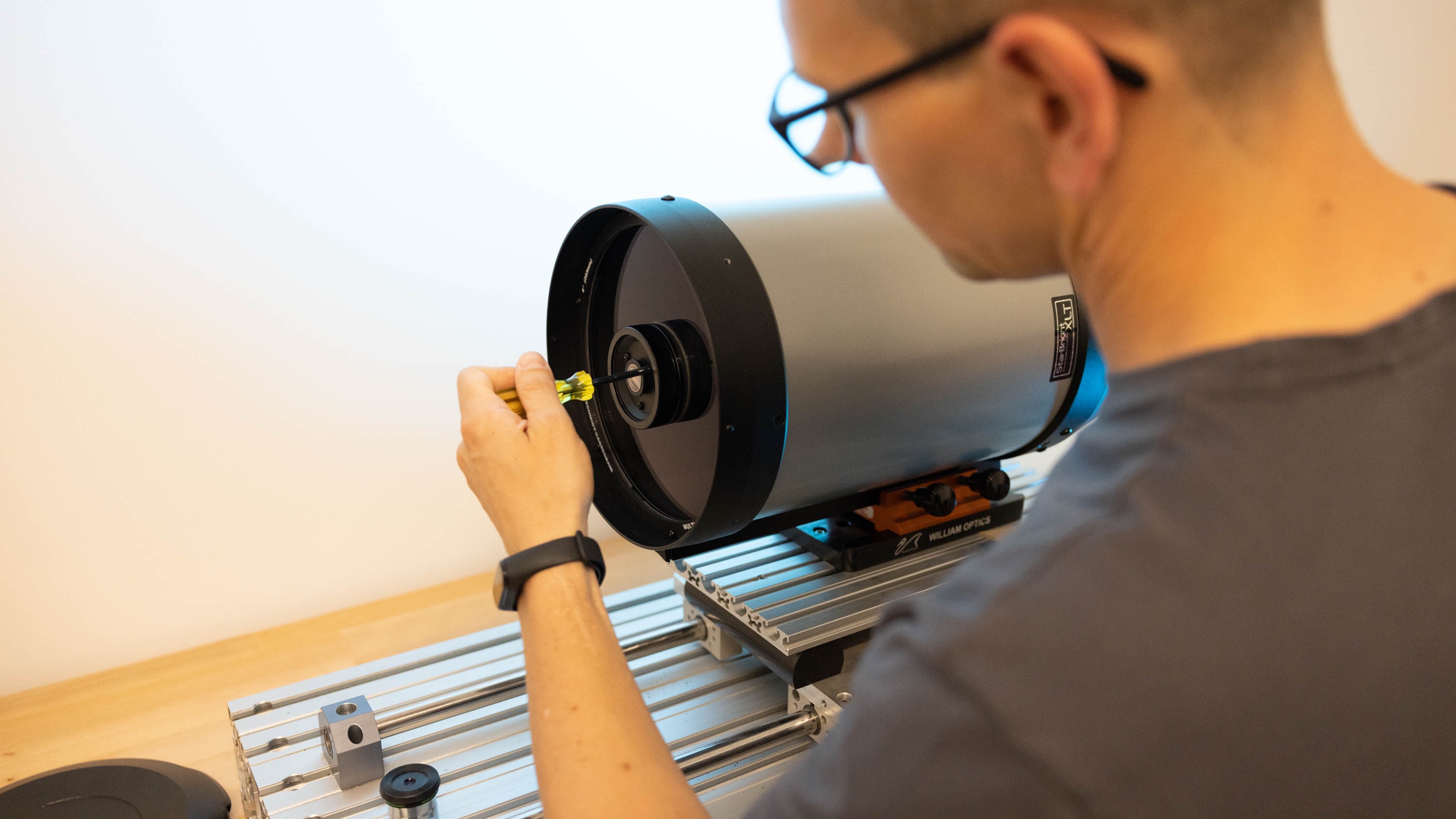 Top service and flexibility for quick repairs
Modern telescope systems perform extremely well. The perfect combination of high-precision optics, mechanics and electronics provides impressive observing experiences and makes our passion for astronomy accessible to everyone. But everyone knows how it goes: from time to time problems arise in such a highly developed technical system. And this needs to be resolved quickly; after all, you don't want to miss the next big celestial event.
We have a professionally equipped workshop, an optical bench, and trained service personnel to quickly detect and professionally correct optical, mechanical and electronic problems with your equipment. Your Omegon telescope will feel just as happy with us as systems from Meade, Celestron, Skywatcher, Coronado and iOptron. We are an authorized service partner for all of these manufacturers. If your device is not mentioned, please get in touch with us. Often we can nevertheless help you.
Discover the world of measurement and tuning
You don't have to wait for a problem (which you will hopefully never have), in order to get acquainted with our workshop. We can do something else for you: help you to get even more out of your instruments! For this purpose, we offer you a whole range of services: from the optimisation of astronomical mounts to the extensive cleaning and testing of astronomical optics, including a detailed interferometric test report. Turn your instrument into something special!
We carry out optics tests and produce reports for all refractors and Schmidt Cassegrains up to 12" aperture. This is done through auto-collimation using an artificial star, and interferometer measurement. A simple collimation of Newtonian telescopes is also possible, if you don't want to do that yourself, or if you suspect a bigger underlying issue.
Finally, we can measure your valuable eyepiece filters. A state-of-the-art UV-Vis spectrometer is in action in our workshop. Using this, our experts can exactly determine the transmission curve of your filter. You will receive an individual test report: the best evidence of whether your filter is allowing the correct wavelengths to pass through. Omegon Pro filters are generally shipped with such a report.
You will find many service and tuning offers directly on our shop pages.
Our services at a glance: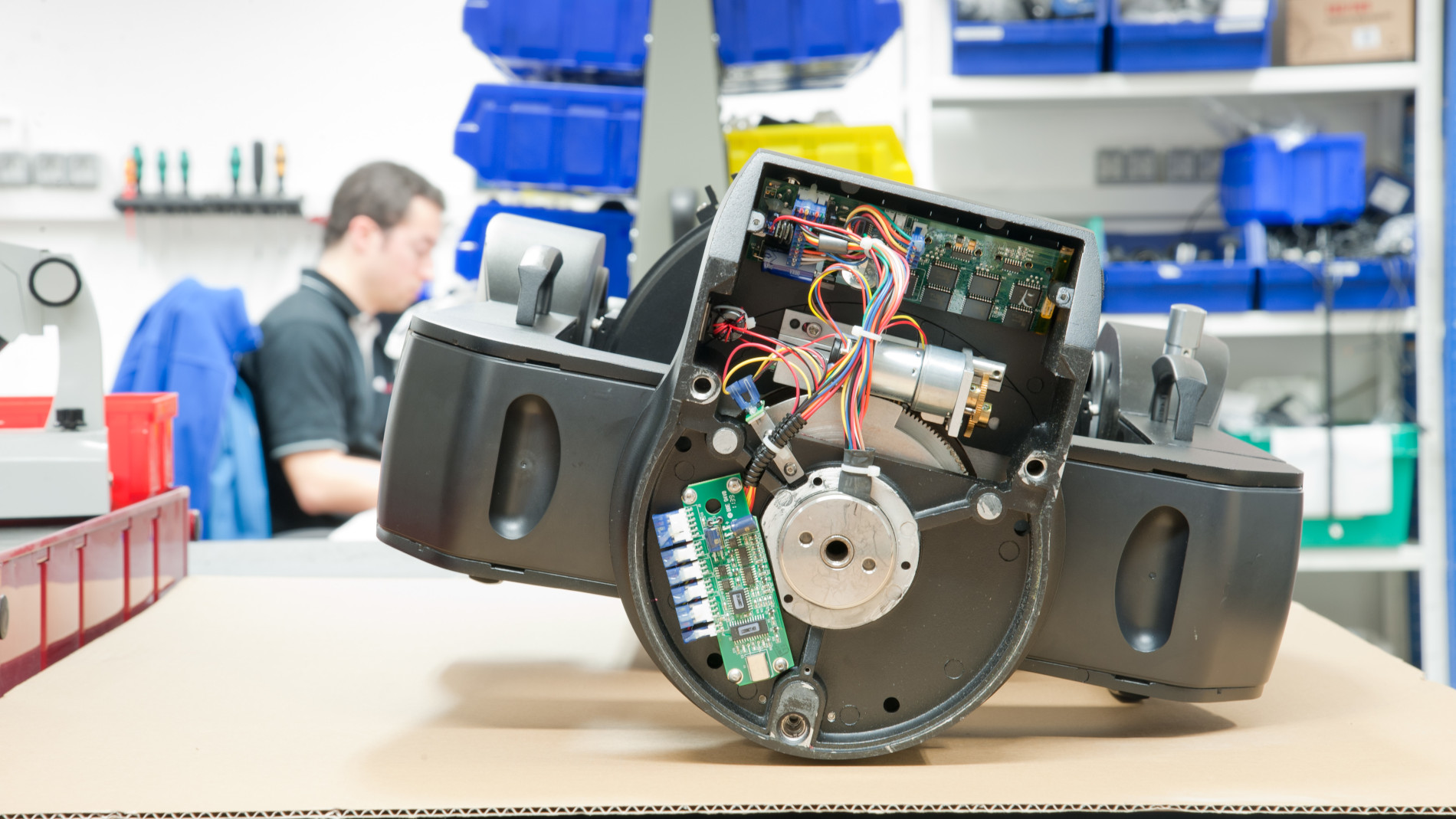 Interferometer measurement and auto-collimation with interferogram
Test with artificial star
Cleaning, adjustment and collimation
Adjustment of large binoculars
Filter measurement in photo spectrometer with report
Service, tuning and repair of mounts
Software updates and replacement of electronic components
Any questions or you'd like to make an appointment? Please get in touch with us.
Our workshop team is looking forward to your request!