Product series: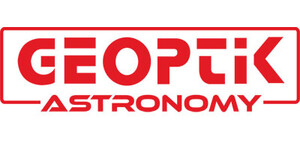 Geoptik is an Italian company based in Verona. Geoptik develops useful accessories for astronomy. Particularly popular are the red padded transport bags, which cannot be missed even in the dark. These high-quality bags come in a variety of sizes.
Geoptik's adapters, prism rails and saddle plates are of particularly high quality. These are manufactured and finished in their own factory on CNC machines using top-quality aluminium.
In addition to the accessories, Geoptik also offers the Nadirus series of Dobsonian telescopes. These high-quality wooden telescopes impress with their elegant design and extensive accessories.