Product series: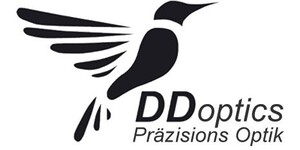 DDoptics is a family-owned company originally from Dresden, now based in the Schönherrfabrik business park in Chemnitz. DDoptics believes in the power of vision.
Our eyes hide the key to the beauty of our world. We are dedicated to the sense of sight, our most important sense. The human eye provides over 80 percent of the information we use to perceive our environment. All our other senses are subordinate to this. Our visual impression determines what we feel, what we know, or believe we know.
Made by DDoptics
For DDoptics, it is not only provenance that plays a key role, but also the particularly innovative capability of the business partner. Made by DDoptics represents a combination of the most effective and experienced partners brought together in a product.
German - Japanese & global cooperation at the highest level
Our binoculars and telescopes are mainly developed in Germany, and mainly manufactured in Japan. Lighting units and controls are made by us in Germany. Our partners' outstanding experience and passion for technical innovation has proved to be a great advantage. Furthermore, we also manufacture on a smaller scale in other countries.