Glossary | Telescopes | GoTo control | Alignment method | StarSense Explorer
Automatic orientation and alignment with free smartphone app
StarSense Explorer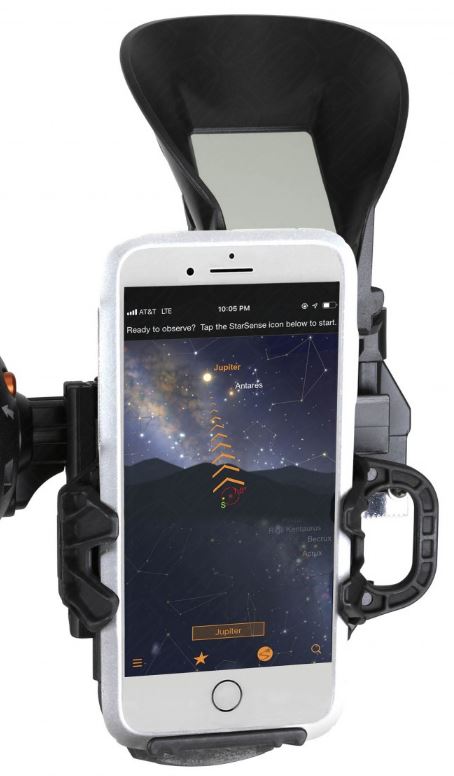 StarSense Explorer is a free app for Android and iOS operating systems. It uses the camera and other technology incorporated within the smartphone to align the telescope with the night sky. For this purpose, the telescope requires a special holder with a mirror system, as seen in the picture.
Once initialized, the app displays the direction in which the telescope is pointing. Using arrows, it directs you to the most beautiful objects (PushTo). In this way, beginners can find their way around, even under a light-polluted city sky.
The StarSense Explorer app also generates a list of currently visible objects to help you select your cosmic destinations: planets, brighter nebulae and galaxies, star clusters and double stars.
While observing, the smartphone does not need network access. It also does not have to be connected to the telescope via a WLAN or Bluetooth.