The abbreviation LPI-G stands for Lunar and Planetary Imager & Guider. These cameras from Meade are ideal for astrophotography involving the Sun, Moon and planets. Even small telescopes can safely carry these lightweight cameras. They plug into the telescope like an eyepiece and are connected to the laptop via USB.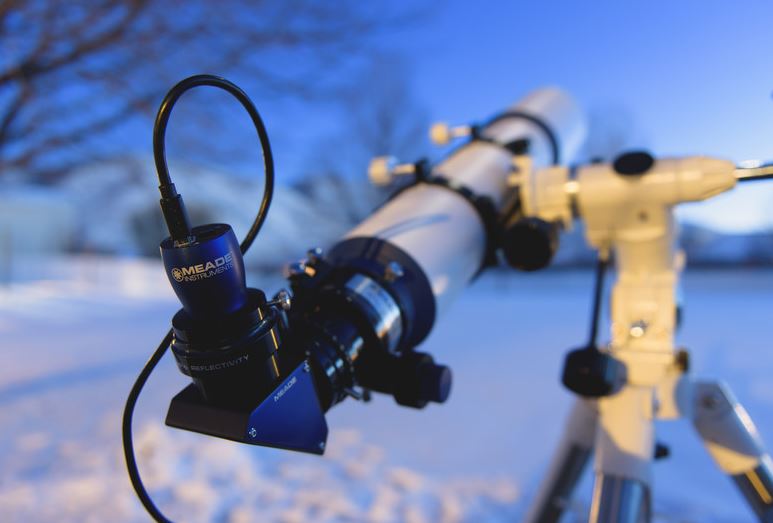 Delivery includes Meade SkyCapture software – this allows intuitive operation and use of other programs via the ASCOM interface. The ST-4 socket means the cameras can also be used perfectly well as auto-guiders – that is, for the tracking control of your mount.
The standard version of the LPI-G series has a 1.2 megapixel sensor. The LPI-G Advanced camera offers a wider dynamic range, a 6.3 MP sensor and a high 59 fps frame rate. It has a USB 3.0 port to allow it to handle this data stream,.
The reasonably priced standard version is eminently suitable for beginners who would like to first get some experience. The Advanced model goes way beyond this and allows an intensive experience with planetary astrophotography to develop over many years.
Both versions are available as black-and-white or colour cameras. The black-and-white cameras have the advantage of higher sensitivity and resolution. The cost of colour imaging is higher as you will also need the appropriate colour filters and a filter wheel.
All the models available in the LPI-G series can be found here in the Astroshop.