It is available again, the ETX-125 from Meade. Easy to transport, versatile in use and computer controlled – this made the ETX-125 a classic in the past!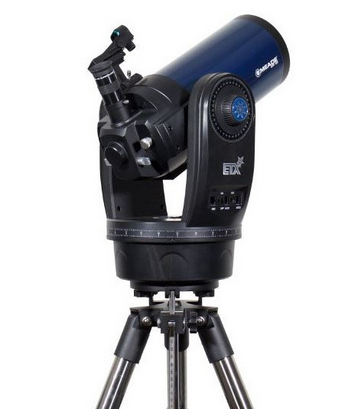 The advantages of the Meade ETX-125:
And all this for a fair price!
The Meade ETX-125 is a GoTo telescope. This means that it is equipped with computer control, which makes it possible for beginners to find and identify objects in the sky.
The telescope is controlled via the new AudioStar-Handbox: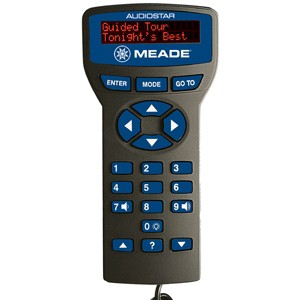 With AudioStar, you can choose from 30,000 celestial objects. However, the control also suggests objects for watching. A special feature of AudioStar is the audio output. It provides interesting information about the chosen object – however, only in English.
The compact, robust and computer controlled Meade ETX-125 also convinces in its new design!