Glossary | Globes | Special features | Antique globe
Antique globes are characterised by their vintage design.
Antique globe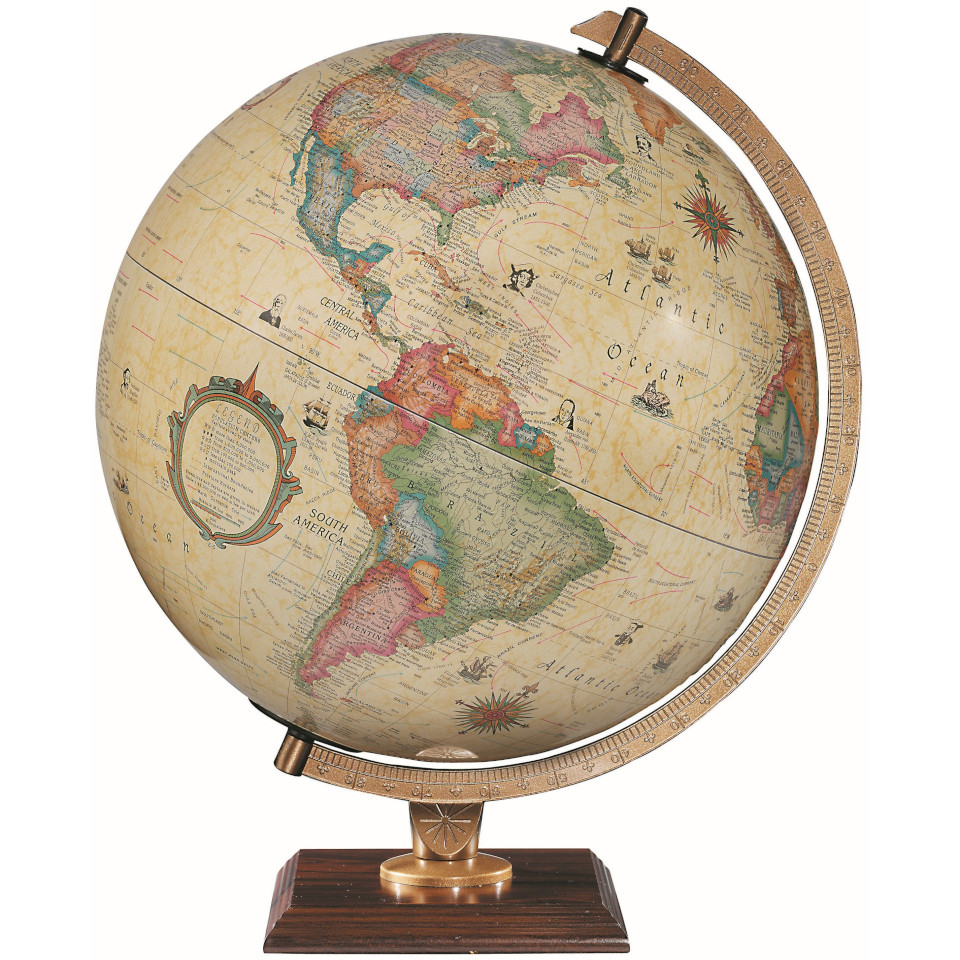 In the antique globes category, you will find beautiful antique-effect globes with a current map image. They are a reminder of old, almost forgotten world maps. Often, ancient symbols such as compass roses, mythical creatures or ships form part of the map image. Antique globes are ideal as ornaments, as they give any room a very special vintage character.
Antique globes are available both in illuminated and unilluminated forms. The globes' sizes also vary, ranging from antique miniature globes to large globe bars.