Glossary | Globes | Special features | Bar globe
A bar globe is a home bar in the form of a globe.
Bar globe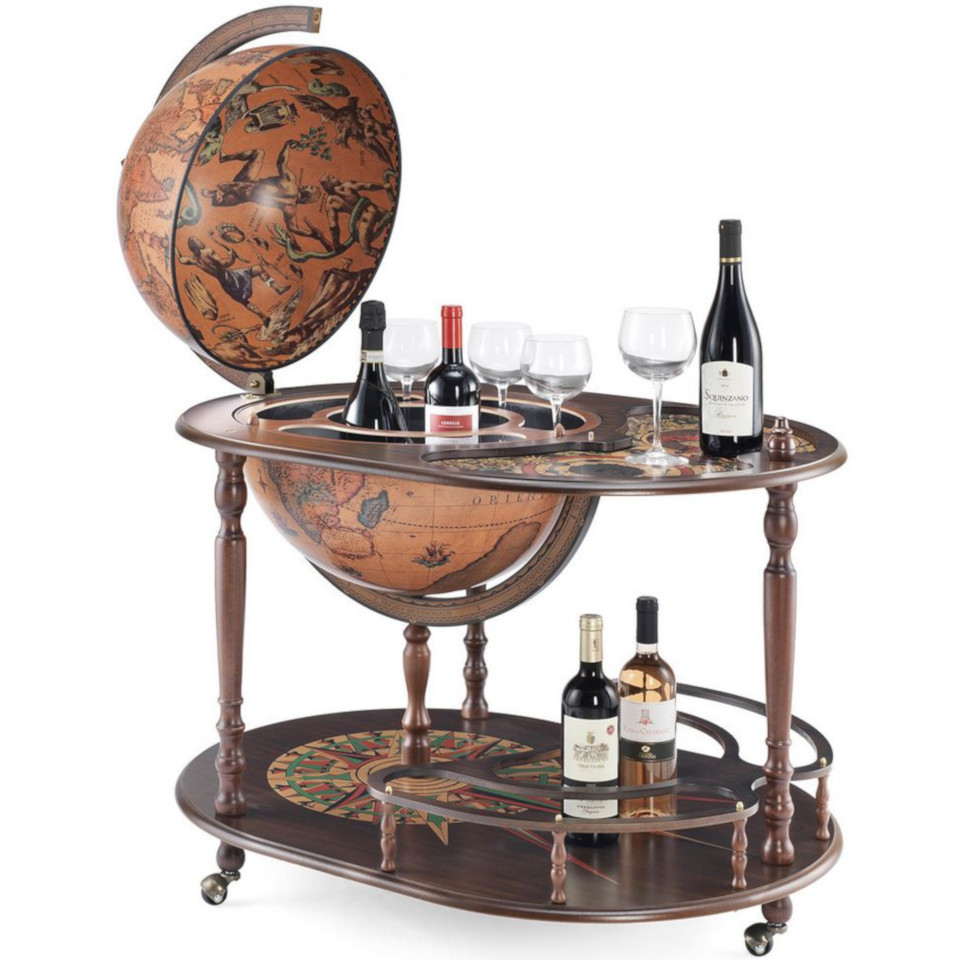 Another popular globe form in our shop is the globe bar. A globe bar is a home bar in the form of a globe, but with no cooling function. Globe bars resemble antique globes in their design, and most of them are finished with an antique look.
Spirits and glasses are stored in the lower spherical shell. The upper half of the sphere can be swung open to access the drinks. In addition, with some models, additional bottles can be stored in the globe's foot or stand. In our range you will find a large selection of globe bars. No matter whether you are looking for a simple globe bar or a model with an integrated shelf: you will find what you're looking for here!