Glossary | Globes | Special features | Celestial globe
The celestial globe shows the sky as seen from the Earth.
Celestial globe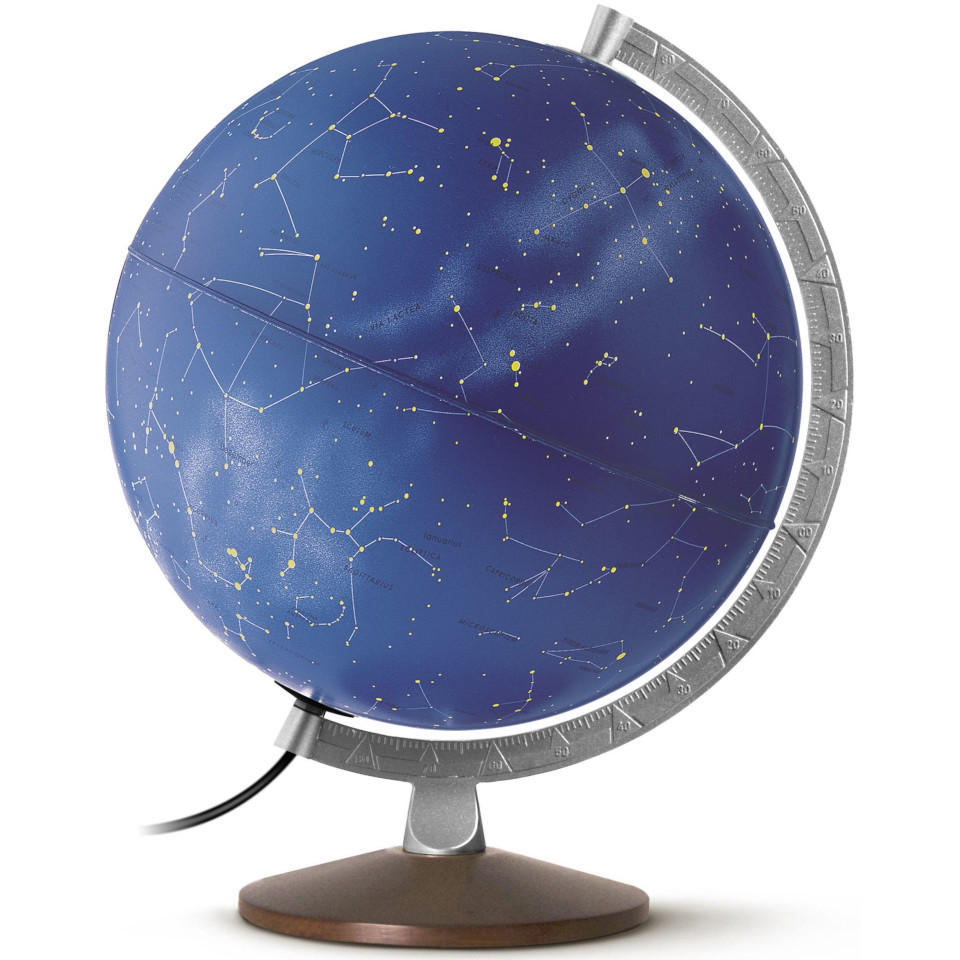 A celestial globe shows the sky surrounding the Earth and, depending on the subject area, the stars, planets and constellations. The Earth's equator corresponds to the celestial equator. Among the celestial globes are also globes which depict the planets and moons of our solar system. Celestial globes often use image data from scientific satellites that orbit our Earth. Especially when it relates to constellations, the globe offers a much better representation of the sky than, for example, a conventional star chart.