Simply useful for astrophotography: a guidescope and an autoguider, with which you can control your long exposure photographs and ensure perfect and dot-shaped tracked shots.
Omegon now offers a mini guidescope with a 50 mm or 60 mm diameter. With the Touptek Autoguider GCMOS01200KMB Mono the whole system becomes an astrophoto control base.

Even more economical in a set
You can also buy the mini guidescope in a set with the Touptek guider.
Your advantage: buying the set you save up 15% compared with the individual products:
1. Omegon camera Easy Autoguiding-Set50
2. Omegon camera Easy Autoguiding-Set60
Why these guidescopes are so convenient
Until recently, photographers used long refractors mounted parallel to the main telescope, which require their own tube clamps, are impractical and, all in all, very heavy. Used on a stationary telescope, there is no problem. But what if you want your telescope to be portable? With the new mini guidescopes, it is as simple never before. Simply mount the guidescope to your existing finderbase, connect the camera – and you are ready to go. Plus, it is not much heavier than a common finderscope. We think this is really convenient! This way you can even use smaller telescopes for taking photos of DeepSky objects.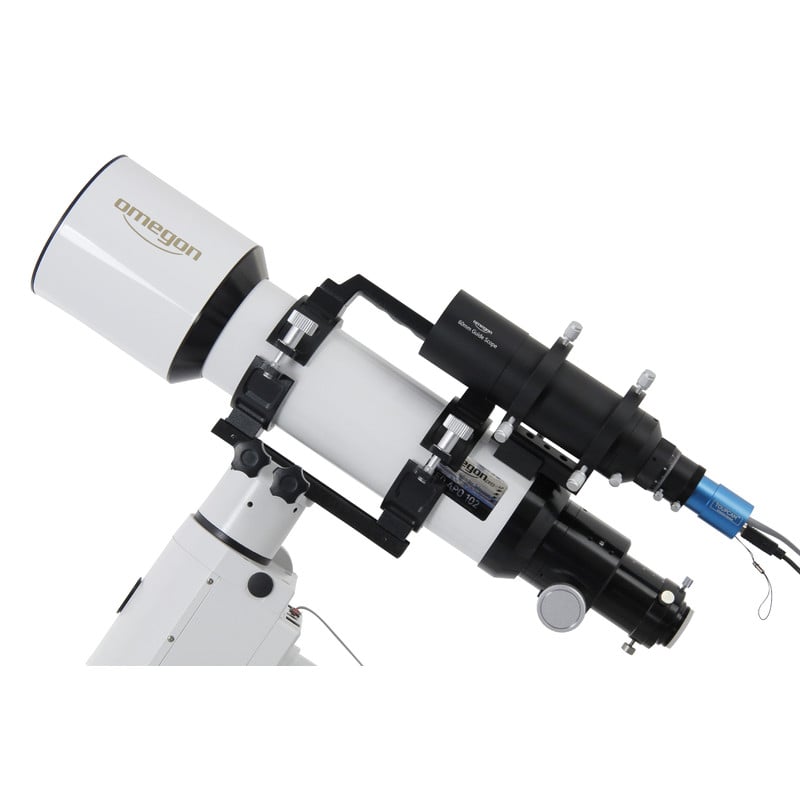 What are your astronomical plans for 2017? To take your best astrophoto? With our new technology this dream can easily become a reality.