The Merlin mount has been a favourite for years: for both beginners and advanced amateurs who want a travel telescope.
We have now combined three GoTo and three Autotrack mounts with 60 mm, 80 mm and 90 mm MightyMak Maksutov optics by Omegon. Six useful mini telescopes with a table-top and regular tripod are the result. Ready to go!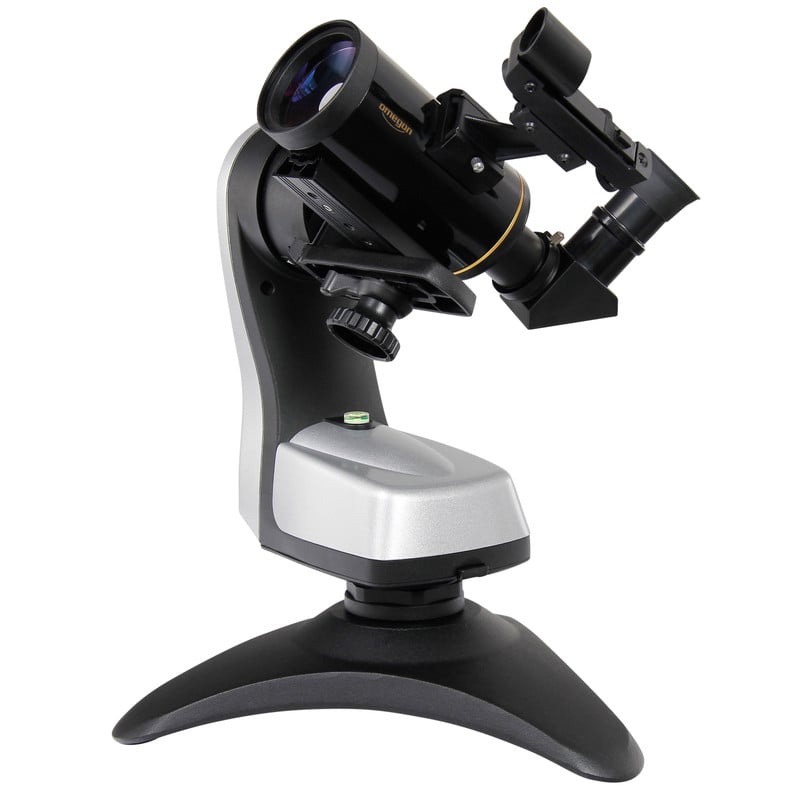 Tabletop tripod with Synscan GoTo controls
The small Merlin mount with table-top tripod has everything: compact, very light, and yet it can find any object in the sky. As with large mounts, you can orient it towards more than 42,000 objects using the controller. This means you'll be able to find any bright object in the sky without having to wait more than a second.
The Merlin with the table-top tripod offers:
• It positions objects like a large mount: Object catalogue with 42,000 objects
• Table-top tripod: especially space-saving
• Carries telescope tubes weighing up to 4 kg
Tripod with autotracking
The version with the tripod has autotracking control. What does this mean? It means it has a motorised two-axis tracking system. As soon as you enter an object, the mount takes over with automatic tracking. This telescope is also interesting for terrestrial targets: With four direction buttons, it's a veritable pleasure to observe landscapes.
The Merlin with the tripod offers:
• Autotracking: It automatically tracks objects in the sky
• Sturdy tripod: Height very adjustable
• Can hold telescope tubes weighing up to 4 kg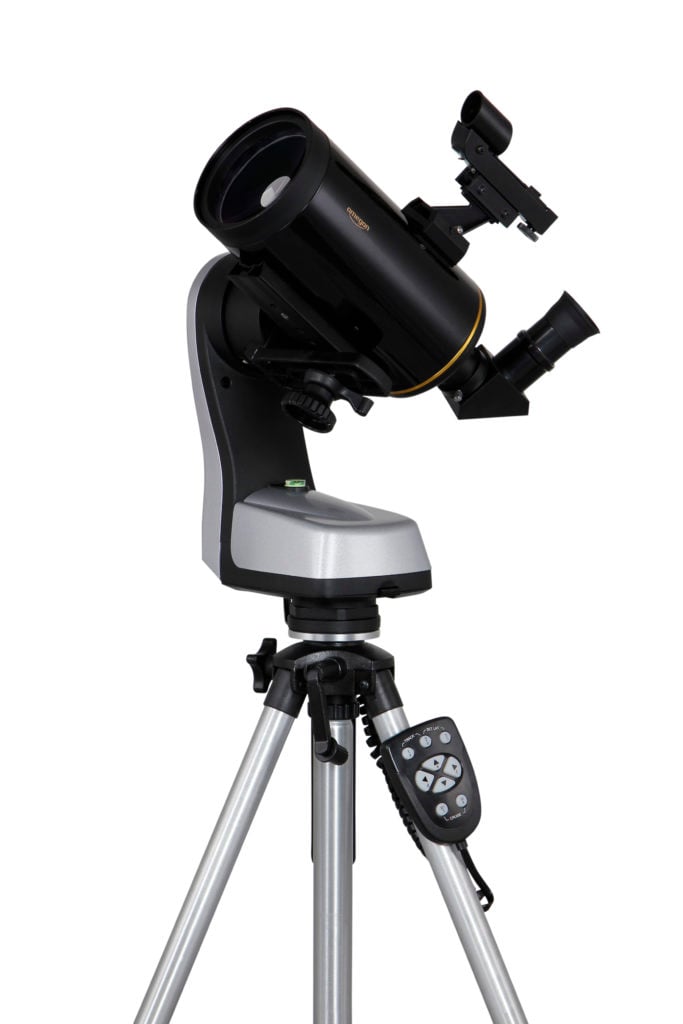 Ideal travel companion: for astronomers and nature watchers
Not everyone has room for large telescope when they go on holiday. This is a fitting opportunity to enjoy nature with serenity. Combining the Omegon Maksutov with the Merlin GoTo mount is simply great. Treat yourself to a Merlin telescope with Omegon Maksutov optics for fast observation, either as a fill-in or when you next go on holiday.