Virgin forests, vast landscapes and fantastic views. And right in the middle of it: a brand-new observatory for a school. Our latest dome project takes us to Romania to the town of Baia Mare.
This mining town is situated in the north of Romania on the edge of the East Carpathian Mountains. To find out why this observatory is so special to us, read this article.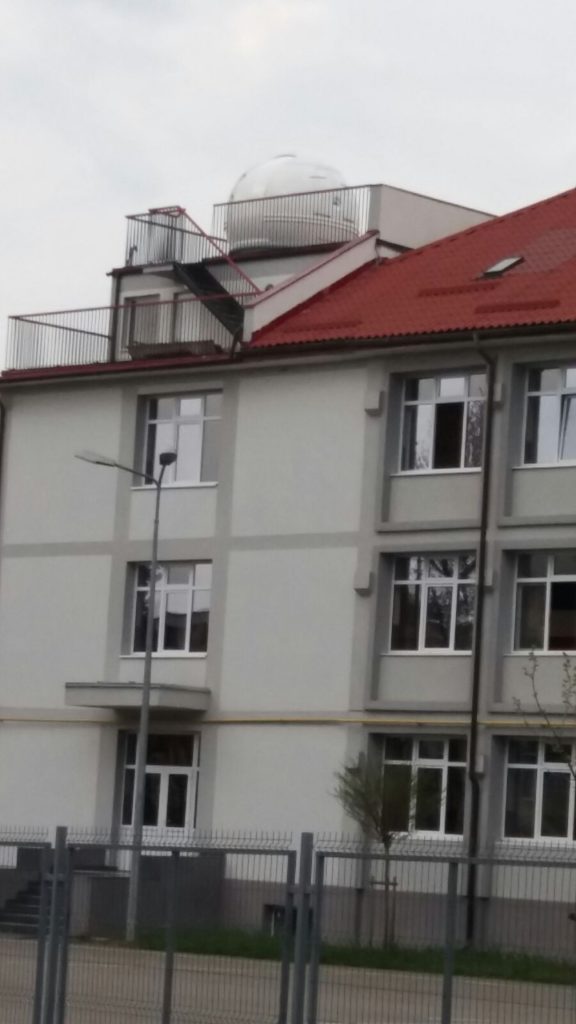 The dream project: Observatories
Astroshop along with  ScopeDome GmbH built a 3-m observatory upon a secondary school. This school is to serve as an example, considering school observatories are rare in the country. Romania is still comparably poor, and schools don't usually have money for this kind of project.
But this is what we're particularly proud of: Our Romanian colleague, Raul, took part personally in this observatory, was a supporter and one of the sponsors. The project finally became a reality.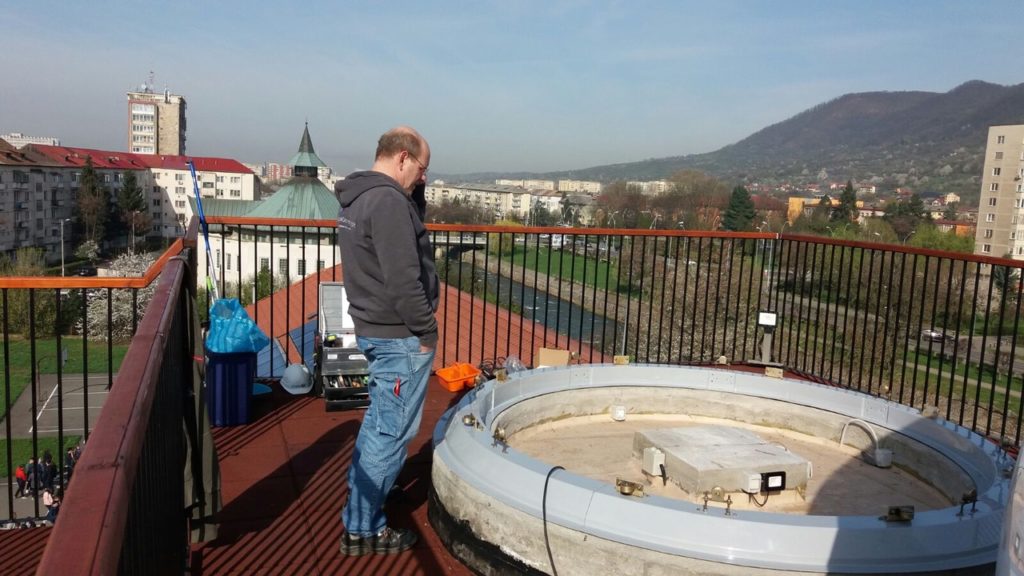 3-m ScopeDome on the roof
The dome is placed on the school building perfectly framed on an observation platform. The panoramic view is amazing. The observatory will be operational soon and will easily enable the school pupils to become familiar with astronomy. Laying, hopefully, the foundation for a life-long fascination with the Universe.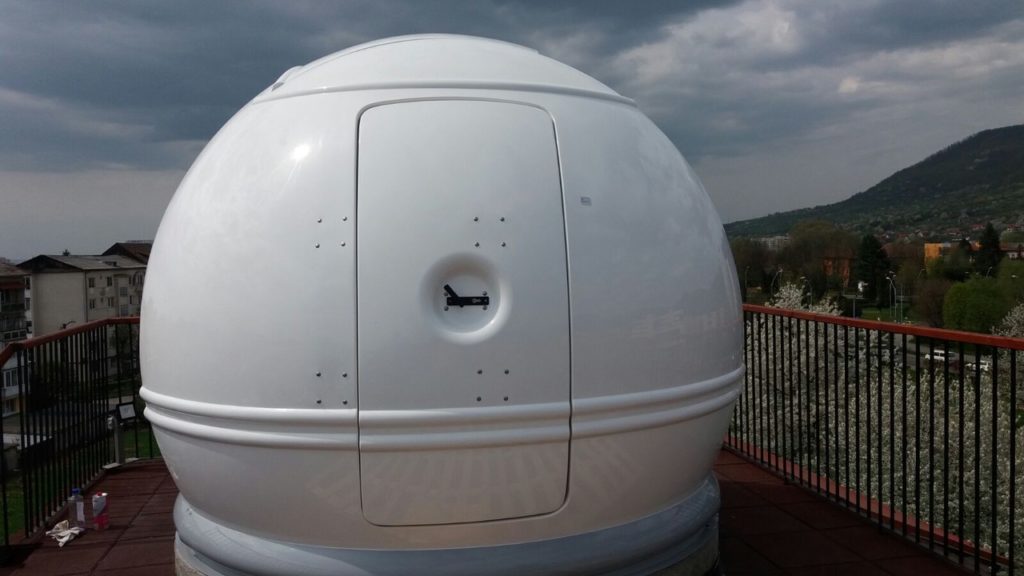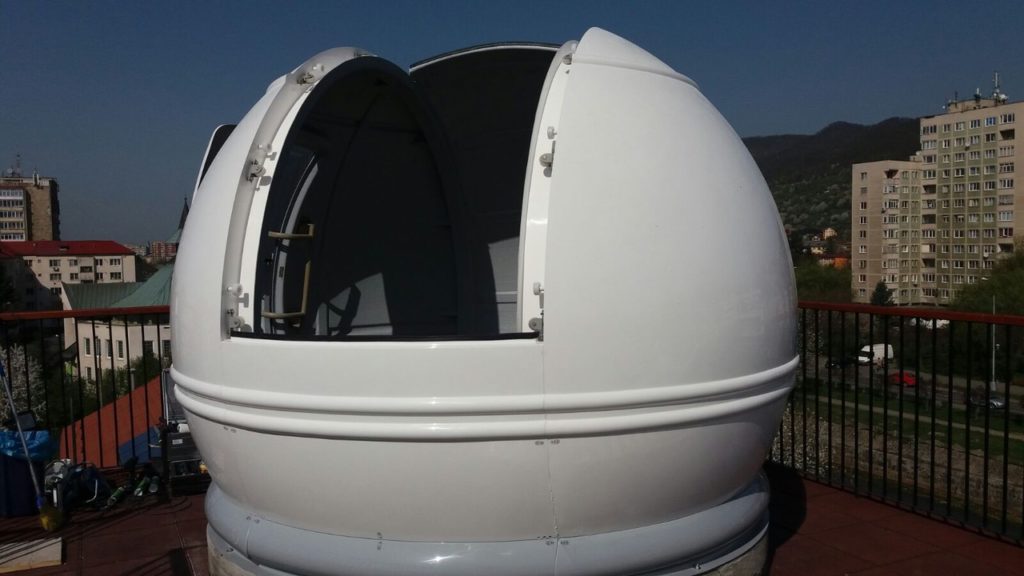 The internal workings of the observatory
While a few observers are already focused on the night sky, the tour then goes into the dome. The highlight: A Celestron C8 with a Skywatcher EQ-8 mount on a column. The project was initiated by Prof. Lucian Stoyan. The observatory is now ready, and the pupils are looking forward to interesting observation sessions and exciting astronomy projects. They are, however, also looking to the near future: Next year, the Celestron C8 will be exchanged for a 14-inch RC telescope. Another dream that is about to come true.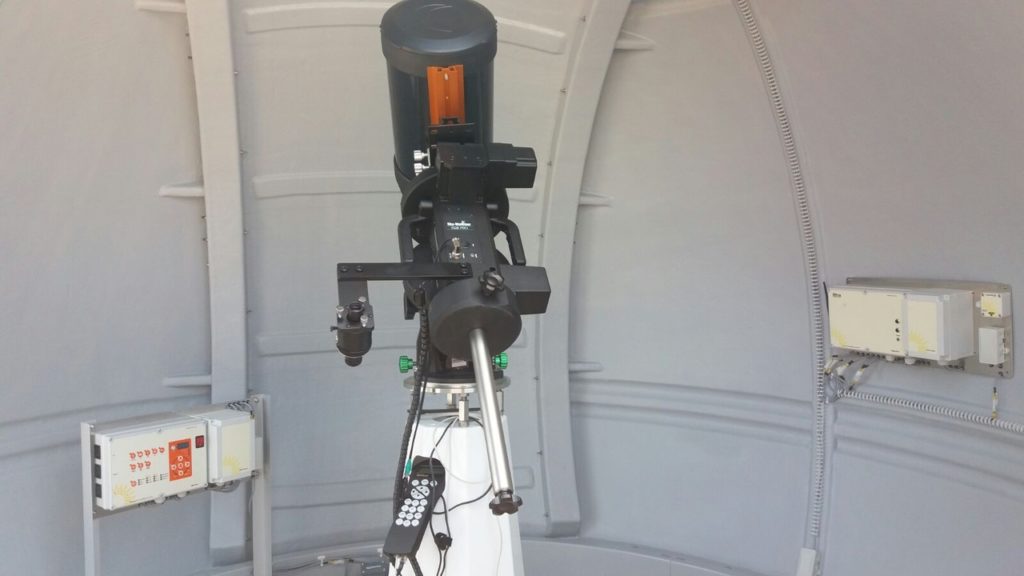 The city of Baia Mare
Baia Mare is in northern Romania – a place of 124,000 inhabitants  on the edge of the Eastern Carpathian Mountains. Many official buildings have been renovated, but there are many old and crumbling buildings. Surrounded by the Carpathian Mountains, Baia Mare is considered one of the most picturesque places in Romania.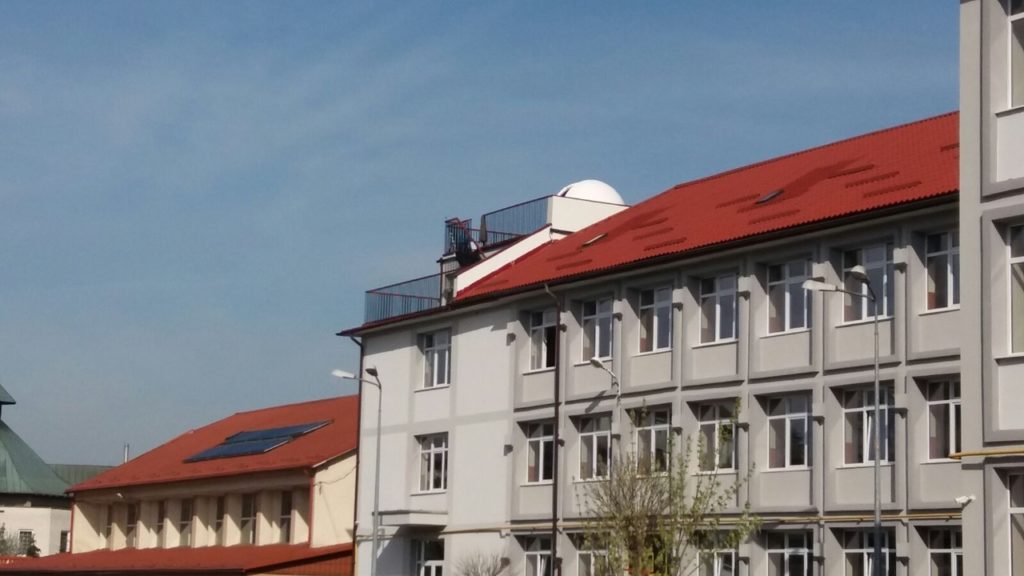 PS: Do you have such a dream, too? An observatory with a fixed telescope – which means astronomy at any time, and on the fly. Manual or fully automatic with remote control: We can make your dreams become reality, too. Simply contact us and, we'll be pleased to have a chat with you.