Times are changing: Everything is getting smaller. Also in photography! In the past one solely had to handle large and long Guidescopes in astro photography. The assembly of such equipment often was very inconvenient. With the new Omegon Mini Guidescopes tracking is considerably easier.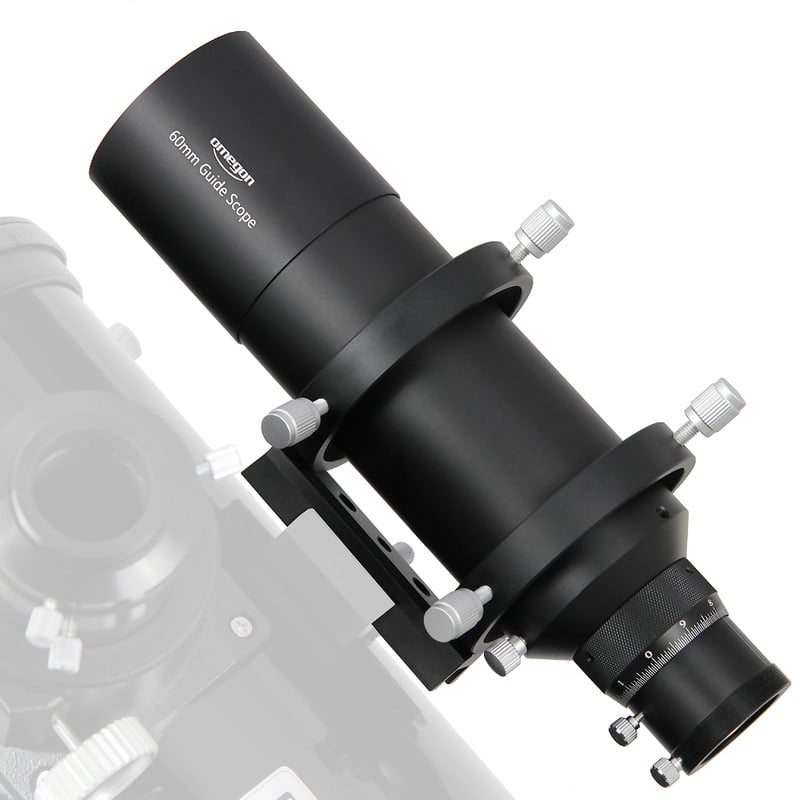 Finder and Guidescope: The 60 mm Omegon Microspeed Guidescope mounted on a telescope.
"A Guidescope is a telescope, which is mounted parallel on the main instrument. While the camera is mounted to the main telescope, the Guidescope is responsible for accurate tracking."
Presentation: Guidescope types 50 and 60 from Omegon.
The Omegon Mini-Guidescopes are available with 50 mm and 60 mm diameter. They are only 200 mm and 260 mm long and with 600 and 900 gram they are almost as light as a 2″ eyepiece. What are the benefits when compared with "conventional" Guidescopes?
Lighter: Your telescope will not be overloaded. Even smaller telescopes will be suitable for astro photography.
• Simpler: Simply plug the Guidescope into the finder shoe. It is also simple to remove.
• Better focussing: Sensitive focussing with the helical focuser.
For further details please refer to the product pages for the 50 mm and 60 mm Mini-Guidescopes.
Autoguider and Guidescope: Are they an effective team?
This question can be answered with a clear: "Yes". The Guidescope works optimally with an Autoguider. Why? Most modern Autoguiders have small pixels. This comes with a clear advantage: A shorter focal length of the Guidescope. Touptek Autoguiders, for instance, have such small pixels. Main feature: Due to the new sensor design these cameras are highly sensitive. This enables you to find,the right guide star for any object.
"With the Guidescope and my camera I always find a guide start in the field of view" says Bodo Fischer, astro photographer and user of the Guidescope.
The Guidescope with a Touptek camera
Which camera is suitable for Microspeed Guidescopes? Our recommendation: Touptek "GCMOS01200KPA" cameras. Highly suitable due to the high image rate of 30 images per second, a ST-4 Autoguider port for your mount and an image processing software.
The best combinations: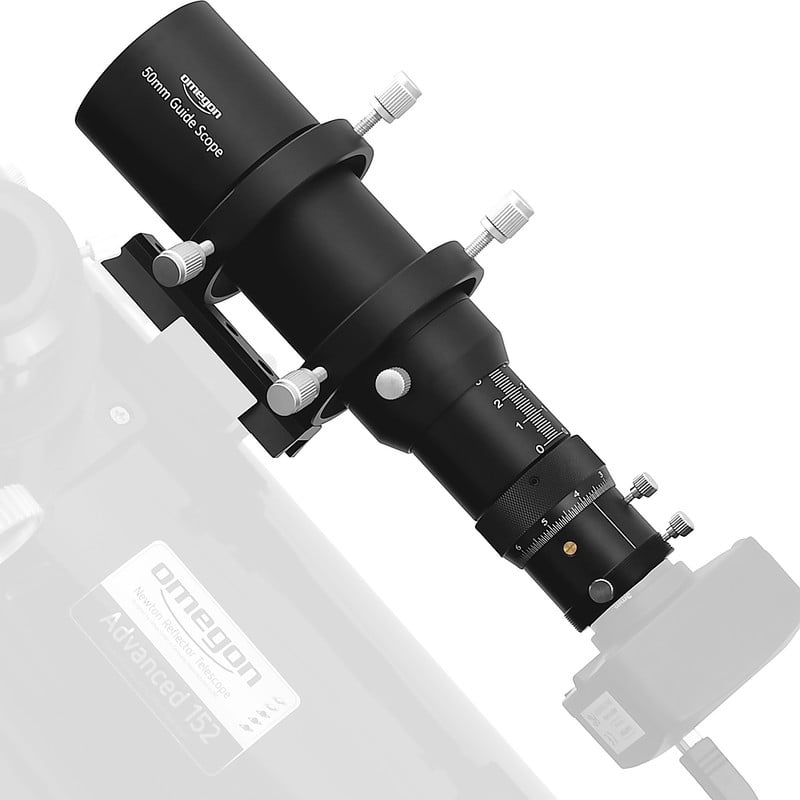 Tip: With the camera use a Omegon UV-IR-filter or the Baader Semi APO filter. For even more brilliant stars and even more success in Autoguiding.