My first telescope was a small, 60 millimetre refractor on a very wobbly azimuthal mount with a wooden tripod. Even though it was only a very simple piece of equipment, I had fun with it right from the beginning. I can still remember the fascination when looking at the Orion nebula for the first time. Even today I gladly use this simple achromatic telescope to watch sunspots – obviously through a solar filter!
However, such reasonable starter telescopes do not have to be wobbly! Telescope manufacturer Celestron shows that even budget-priced refractors on azimuthal mounts can feature exquisite product design. The new Inspire series features a few really innovative improvements.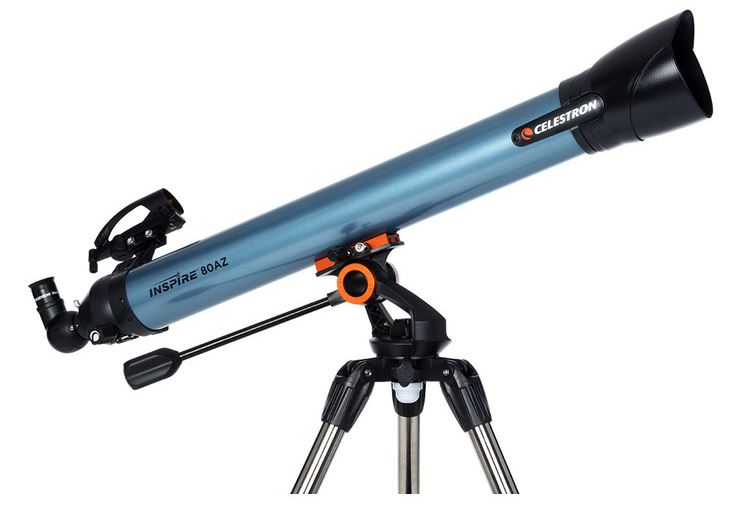 This starts with a solid steel tripod. The accessory plate, which also stabilizes the tripod, no longer needs to be unscrewed after a star gazing session (the screw required for this purpose will sooner or later be lost in the grass anyway). Just simply open the interlock instead and fold down the tripod including the accessory plate. It has never been more convenient to set up or disassemble a tripod!
Apart from this, the clamping screws for the extendable tripod legs point inwards to make sure that you will not accidentally get entangled with your trousers.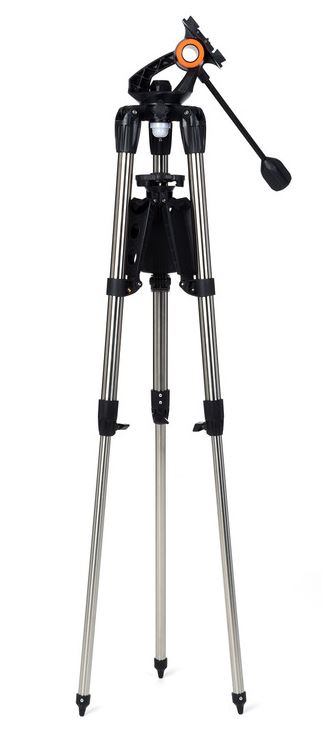 Further features of the Inspire series:
The newly developed red dot finder comes with target circles instead of an annoying centre mark.
The Amici prism ensures an upright image, so that daytime nature observations are also possible.
The focusing screws of the focuser are big and have a good grip to allow the use of gloves.
The dust protection lid for the eyepiece also serves as a smartphone adapter. All eyepieces included in the scope of delivery can be clamped into this lid, just like the smartphone. This allows you to use your smartphone to take magnified photos of the Moon and planets through the eyepieces.
The mount is equipped with an integrated red light lamp. The diffuse light of this lamp illuminates the accessories plate without dazzling the eyes. However, you can easily pull the lamp out of the mount to use it as a pocket torch.
Currently, Celestron offers three models of the Inspire series
Each of these three models is far better than my first telescope, but I still had a lot of fun with it!