The Celestron Lithium Powertank has quickly proven itself and is already used as a power supply for countless astronomical telescopes. Celestron has now also packed two LiFePO4 elements into one battery to give twice the power with its Lithium Pro Powertank!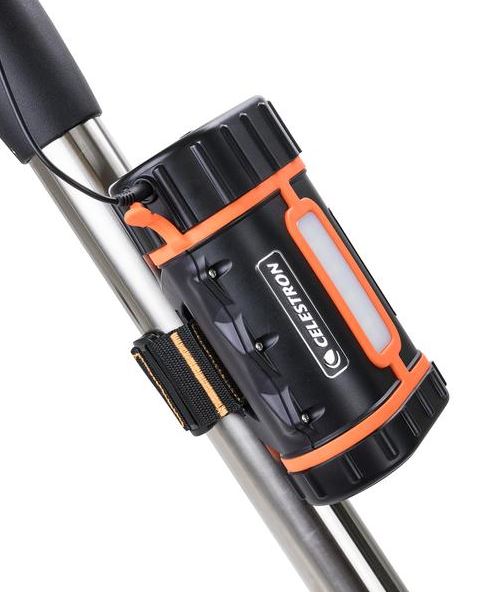 Some special features:
Up to 17 hours of power for your telescope!
Multiple devices can be powered simultaneously.
Socket for vehicle power plug (cigarette lighter cable). This cable is included with most telescopic mounts as an accessory.
High shelf life – unlike other power tanks, this battery does not need to be used regularly in order to maintain its performance.
Long operating life – up to 2,000 charging cycles, which only take about 3 hours.
Like its little brother, the larger Powertank also employs Celestron's well thought-out design – it can be attached to the tripod with the loop and Velcro fastener provided. The torch has a red light function and the lid with the connections can be closed to protect against dust and moisture.
Thanks to its cigarette lighter connection, the Lithium Pro Powertank can be used with almost any mount. A powerful portable power supply such as this is highly recommended for slightly larger mounts, such as the Celestron CGX or the Skywatcher EQ6-R.