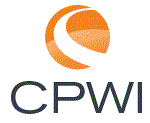 You can rely on PlaneWave Instruments' professional CPWI software if you want to control your Celestron telescope via a laptop or PC.
This software is not only intuitive to use, but also lets you maximise the GoTo accuracy of your Celestron mount.
CPWI Telescope Control software is now compatible with all modern Celestron mounts, including:
You can download the software for free here on celestron.com!
Some special features of CPWI software include:
The built-in SkyViewer star chart is intuitive to use and allows you to easily navigate through the night sky by clicking and zooming.
Advanced PointXP lets you create a highly accurate model of the night sky which uses more than 100 reference points to enable highly accurate positioning and tracking.
Ideal for observatories: You can carry out alignment directly from the PC, save the alignment model and simply upload it again the next night you observe. Alignment can also be done entirely automatically using the optional StarSense module.
Extensive internal database. Access to the SIMBAD professional astronomy database possible via the Internet.
Worm screw periodic error compensation: PEC can be done from the PC via CPWI.
System requirements: Windows 7, 8 or 10 operating system, with USB 2.0 or 3.0 connection, 15MB hard disk space and 64MB RAM. Screen resolution of 1024×768 or higher is recommended.