In Poland, there is not just the culture and landscapes waiting to be admired, but now also telescopes for stargazers! Just very recently, a new subsidiary in Warsaw first saw the light of day – then the showroom grand opening followed.
Astroshop is now ensuring that amateur astronomers in eastern central Europe can gaze into distant skies.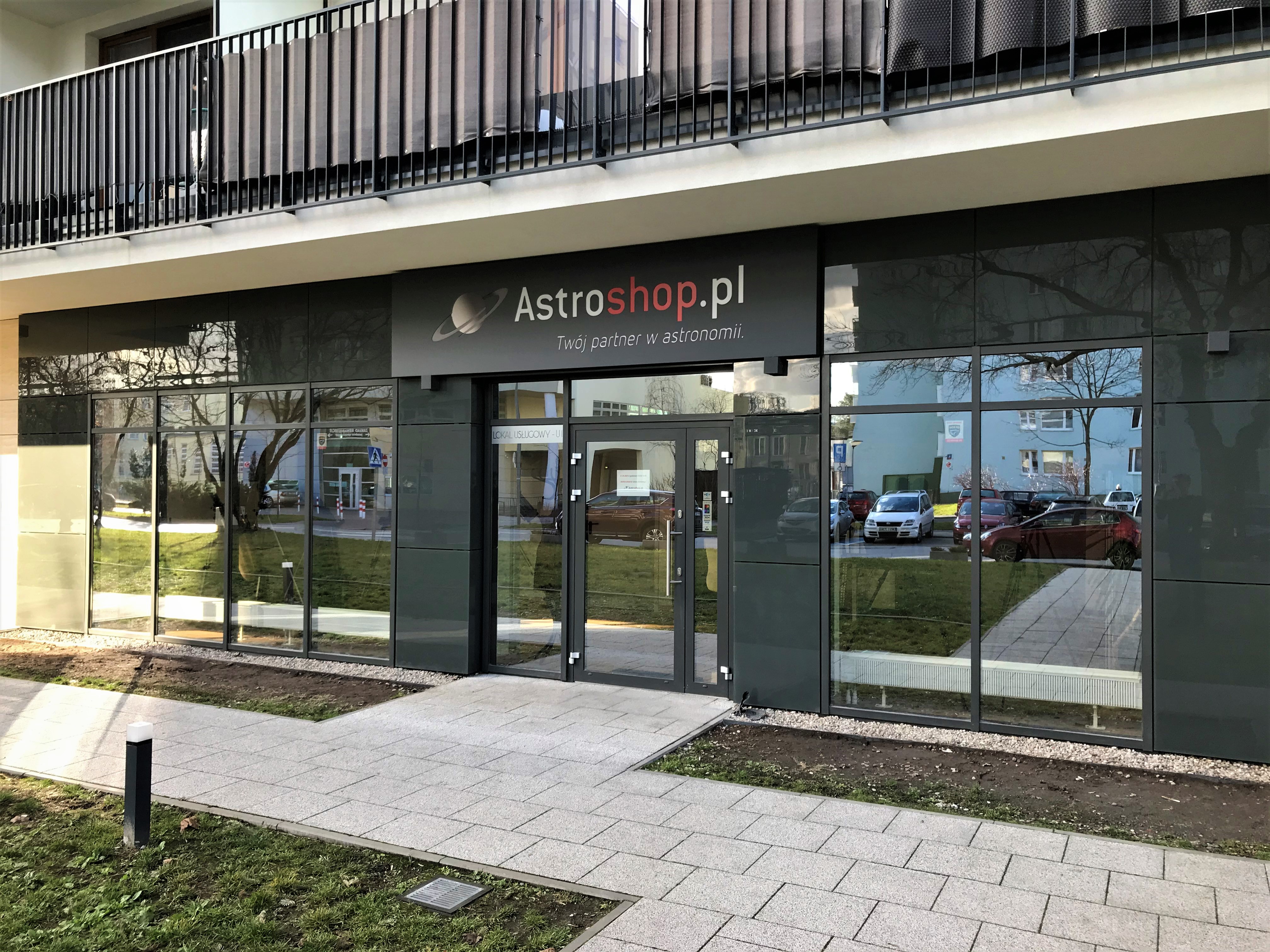 Our new showroom from the outside.
The opening was a complete success and was celebrated with many astro-enthusiasts, ambitious astro-photographers from the Polish astro-scene, as well as representatives of the Astronomia Amatorska astronomy magazine.
In a showroom of 50 sq.m., you can now not only inspect and compare approx. 15 telescopes of different manufacturers, but also many binoculars and spotting scopes. As an astro-photographer you are in good hands here, too: Michal Bączek can offer you professional advice on your choice and will show you what is possible to do with your equipment.
Is it to be a Newtonian telescope or perhaps rather a compact and light SC-telescope with Go-to control? When looking at the different telescopes in person, it quickly becomes clear what comes closest to your own wishes. Amongst others, there were exciting instruments to admire, such as the Dobson-Telescopes of the Taurus brand manufactured in Poland, an iOptron CEM25P mount, the Starscope 2,1×42 and the popular mechanical mini travel mount Omegon Minitrack LX3.
It is only in our showrooms that you have the opportunity to experience telescopes live and to talk about your wishes and observations face to face. Please come and pay us a visit, we look forward to seeing you.
The exact address:
Astroshop.pl
Kruszewskiego 2, U1
04-086 Warszawa
Tel.: + 48 22 120 23 43
Email: service@astroshop.pl