In the CQ350, Skywatcher has created a heavy mount, which is still suitable for mobile astronomy. Thanks to its load capacity, it sits between the smaller EQ6-R and the larger EQ8-R.
The CQ350 is equally well suited for astrophotography in your own garden as it is for observatories; and thus represents an excellent compromise between mobile and stationary use.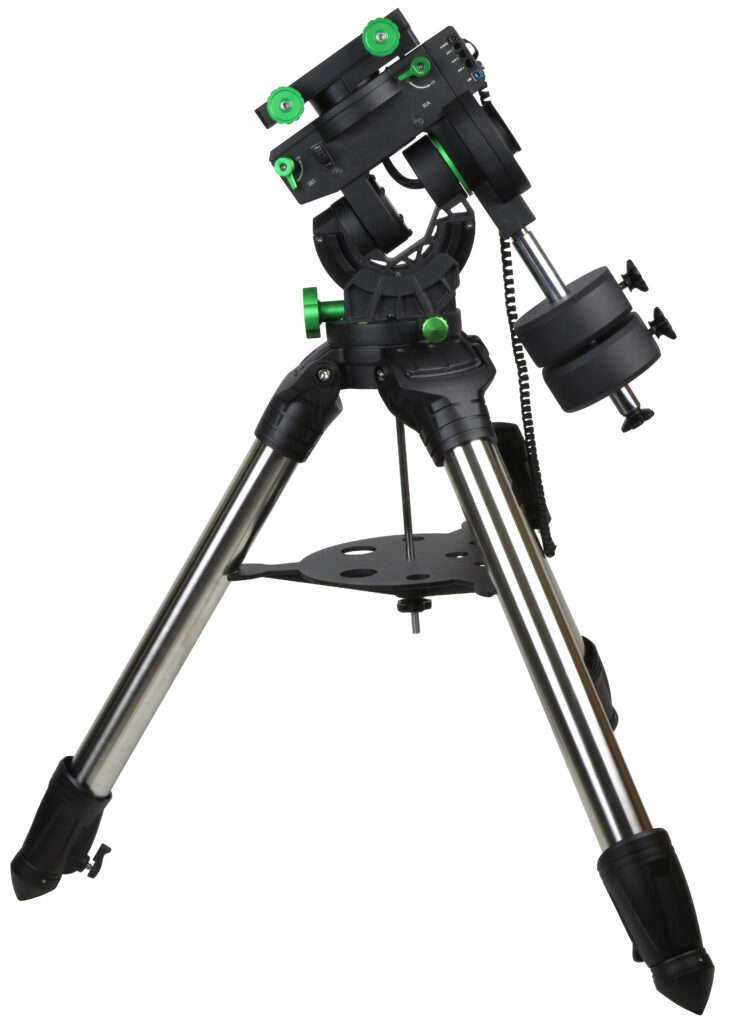 Summary of key features:
Load capacity up to 35 kilograms
State-of-the-art computer controls (GoTo) with SynScan V.5 hand control box
Integrated database containing 42,900 objects
Toothed belt drive for smooth operation without gear backlash
Dual dovetail clamp to accommodate all popular telescopes
This quietly operated mount is moved using belt drives with stepper motors in both axes (Encoder resolution: 55,193,600 counts/rev, 0.023 arcseconds). Its quiet operation and high slewing speed makes this mount even appeal to observatories with public guided tours.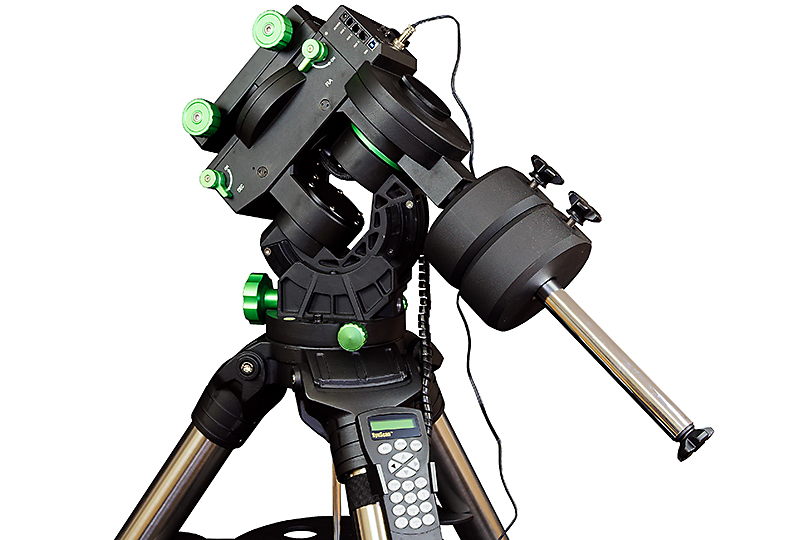 The mount comes with counterweights and a tripod. However, the mount can also be purchased without a tripod if you want to use it in a fixed position in an observatory. You can find both versions here in our shop.