Northern German company Astronomik is a specialist for astronomical filters for astrophotographers or purely visual star gazers. Clip filters are a special innovation of Astronomik. These filters have a special mounting shape, which allows them to be placed directly into a DSLR or system camera – without using any tools!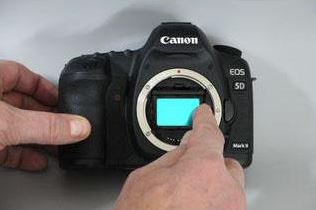 Astronomik currently offer clip filters for:
The camera mentioned last is designed with extremely high sensitivity. We offer this camera as a specially astro-modified camera. For more information please follow this link: Sony Alpha 7s Astro.
For APS-C Format EOS cameras from Canon, Astronomik have now developed a new series. A special feature of these new XT filters is the very thin carrier with a thickness of only 0.3 mm, to which the filter layer is applied. When using filters with thicker glass carriers, image faults may become visible in the corners of the photos. Stars appear slightly dash shaped. This can be particularly noticed when using short focal lengths. So if you would like to use a Canon EOS with the camera lens on a camera mount to take wide angle shots of the night sky, an XT filter might be the right investment.
XT filters are available in the usual versions, from CLS to H-alpha all the way to SII filters. For novices we especially recommend the CLS filter, which suppresses artificial light pollution.
By the way: Removing a clip filter from the camera housing is just as easy as putting it in.