Mounts from iOptron are becoming more and more popular, not only in the USA, but also in Europe. Reasons for this also include product diversity, mechanical quality and excellent equipment. Let us introduce a selection of mounts from  iOptron:
The iEQ45 Pro GoTo is of particular interest for astro-photographers.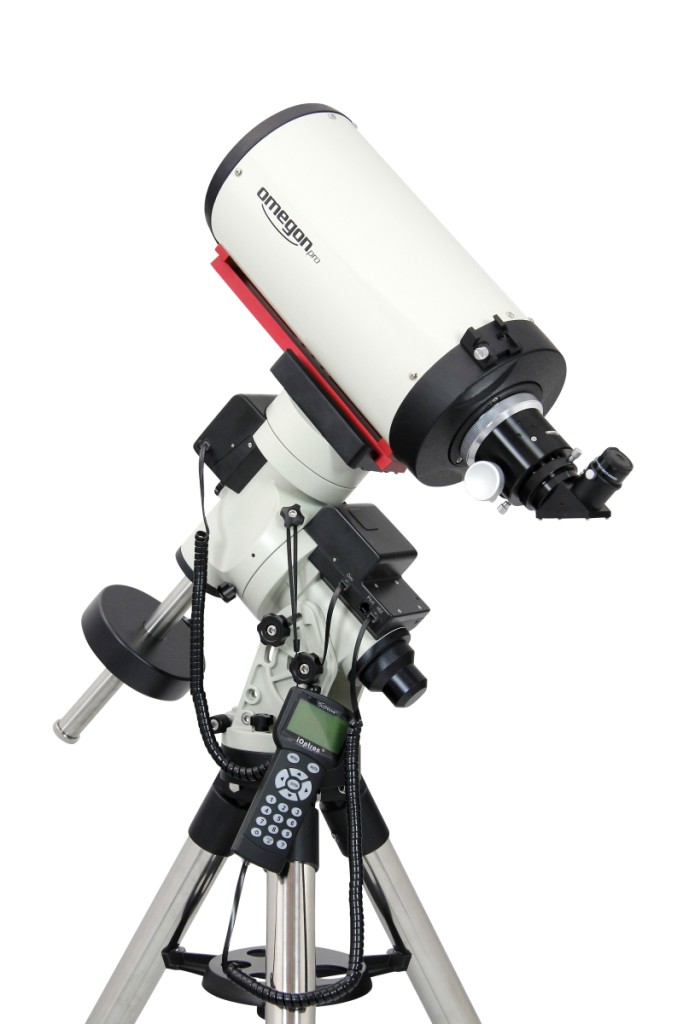 The mount can support twenty kilogrammes and is thus in the size range that is preferred by most ambitious amateur astronomers. It can also accommodate ample sized optics, but is still easy to transport. The tripod with its 50 millimetre legs ensures stability.
While stargazing, the iEQ45 Pro is quickly ready for use. Its readiness is assured by the integrated GPS, the electronically supported alignment of the mount with the polar star and the various initialisation methods for the GoTo system. The GoTo system will assist you in finding your way through the sky. The iEQ45 Pro is equipped with an eight-line remote to make sure that you won't lose track.
If you are a novice and would like to start slightly smaller, then the CEM25P GoTo would be the right choice. This mount is available for a considerably lower price, but still is able to carry 12 kilogrammes. A 6-inch Newton telescope is a good match for this mount.
Unbelievably quiet and load-bearing AZ Pro GoTo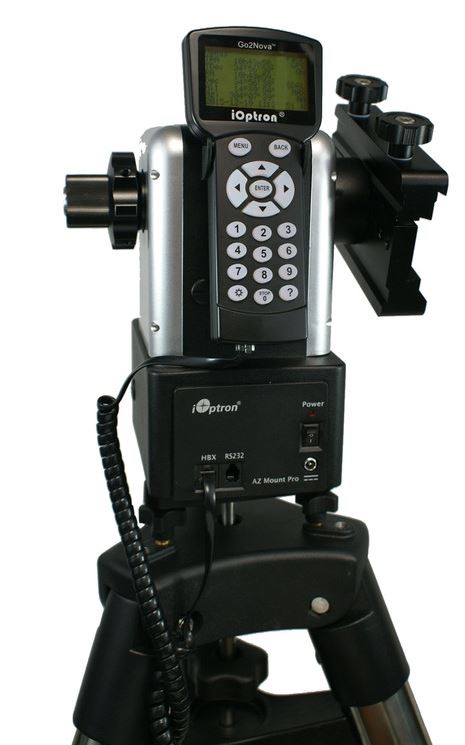 The only time you need an equatorial mount is when you want to take photos of faint nebulae and galaxies. In all other cases, the azimuthal mount AZ Pro GoTo is a highly interesting alternative. The AZ Pro is simply remarkable: It works almost silently, when carrying even heavy optics of up to 15 kilogrammes!
This mount does this with all imaginable comfort: Large display, GPS, automatic alignment and installed power pack. You don't need a Powertank! Without an external power supply and due to its dice-shape design, the AZ Pro is very compact – more mobility is hardly possible!
With an azimuthal mount of this kind, you can, in addition to visual observations, also take photos of the Moon and planets, or use the Atik Infinity camera for video astronomy.
The smallest mount from iOptron is the SkyTracker Pro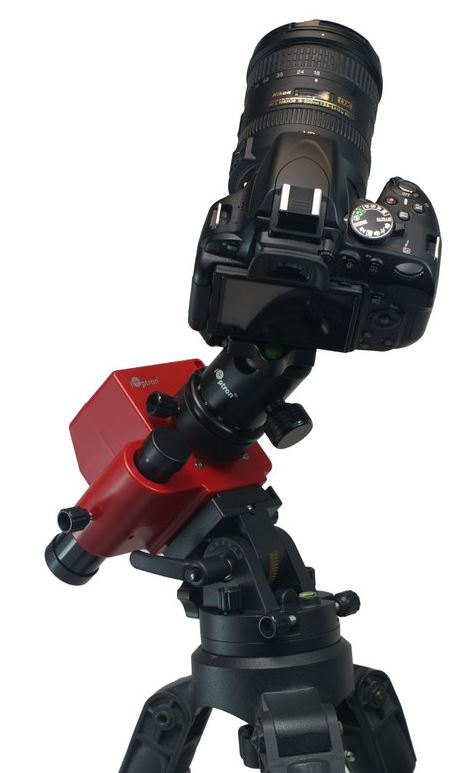 Over many years, the photo mount SkyTracker Pro has found lots of friends. No further explanation required.
Photo mounts like this one enable astro-photography directly with a DSLR, i.e. without any telescope.
This is simple, possible anywhere and very well suited for taking photos of large constellations, allowing you to take photos of the Milky Way or just atmospheric landscape shots with the night sky.
The observatory mount from iOpton: CEM60 GoTo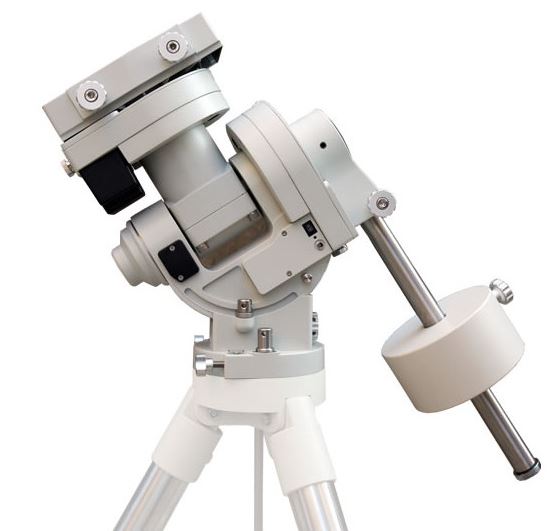 With a load bearing capacity of 27 kilogrammes, the CEM60 GoTo is not the biggest mount at Astroshop. However, it is a very interesting solution for stationary operation on a concrete column, because it meets the requirements of many small garden observatories and is available for quite a reasonable price.
Special ports below the dual mounting saddle enable the operation of accessories for astro-photography applications. In case you do not want to constantly operate the mount stationary, the scope of delivery also includes a transport case. For mobile use, we can also supply you with the matching iOptron tripod or even an especially high-quality wooden tripod from Berlebach.
This is a selection of particularly interesting mounts from iOptron. You will find the whole product range here.