The American company iOptron, which has already built a good reputation for itself in recent years with innovative, efficient and quiet mounts, launched a worthy successor to the popular CEM60 in April this year: the CEM70.
The new CEM70 comes with the characteristic appearance of the proven CEM mounts. CEM stands for centre-balanced equatorial mount. This design allows a particularly–favourable ratio of load capacity to actual mount weight. In the case of the CEM70, the ratio is 2.3. This means that the mount carries more than twice its own weight! So, the CEM70 is still suitable for mobile applications, but is also a very good mount for observatories.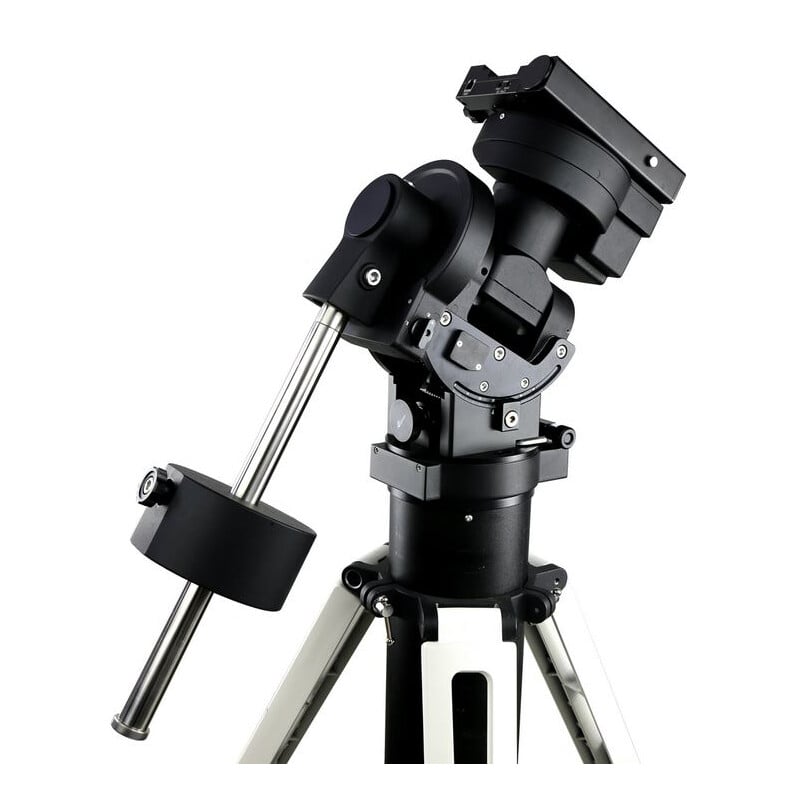 The stepper motors and the toothed belt drive allow high pointing accuracy in GoTo operation, but most importantly, a very precise tracking accuracy with a periodic error of less than +/- 3.5 arc seconds. All this with the usual welcome quiet operation of all iOptron mounts.
Just like the CEM25P or the CEM60, the new model is perfectly suited for astrophotography. The highlight is a version which comes with iGuider, an integrated autoguider! In addition, both versions of the CEM70 have an ST4 interface, built-in GPS, a sturdy transport case, quiet stepper motors, the proven Go2Nova hand controller, as well as a dual mount saddle for Vixen and Losmandy dovetail plates.
With a maximum load capacity of 31kg, the CEM70 offers great flexibility for different telescopes and the appropriate photographic equipment. All in all, the new CEM70 is an even more portable mount with a wellthought-out design, useful functions and additional features, which also carries a higher instrument load even more safely, tracks quietly and precisely, and thus will never let you down during astrophotography! Both model versions can be found from us here at Astroshop.