We are now offering a large selection of MEADE telescopes at an extra special price!
LightBridge Dobson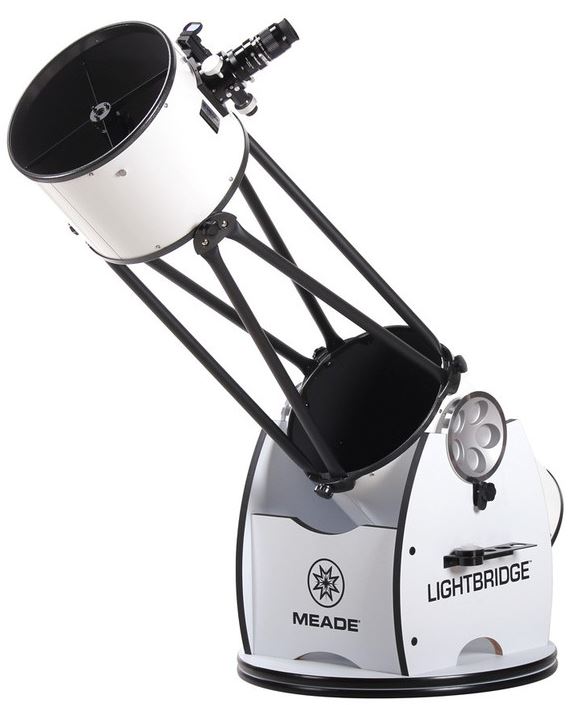 With Dobson telescopes in the LightBridge series, the grid tube structure became really popular. Thanks to the grid structure, the tube can be taken apart, i.e. you can take the telescope to a dark sky and set it up there. The main mirror in Dobson telescopes is, however, not exposed, and so it's protected from dew.
Our offer:
Bracket mounting SC telescopes: LX90 and LX200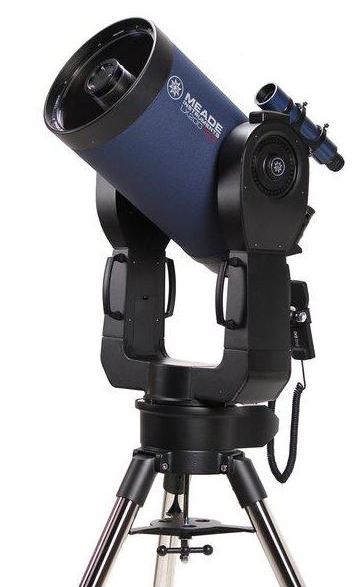 MEADE is more well-known for its SC telescopes than for its Dobson models. The Schmidt-Cassegrain optics make it possible to have a very short tube with a high focal length. In combination with the bracket mounting, these optics offer astonishingly compact and sturdy full systems. The LX200 mount is fitted with computer control (GoTo).
The SC optics was further developed by MEADE: ACF stands for Advanced Coma Free – This means that you get pinpoint star images up to the edge of the field of view.
Our offer:
ACF-SC 254/2540 10″ UHTC LX90 GoTo currently at €2,550.00. You save €830.00.
ACF-SC 203/2000 8″ UHTC LX200 GoTo currently at €2,815.00. You save €735.00.
ACF-SC 254/2500 10″ UHTC LX200 GoTo currently at €4,009.00. You save €890.00.
LightSwitch: Telescopes with in-built astronomers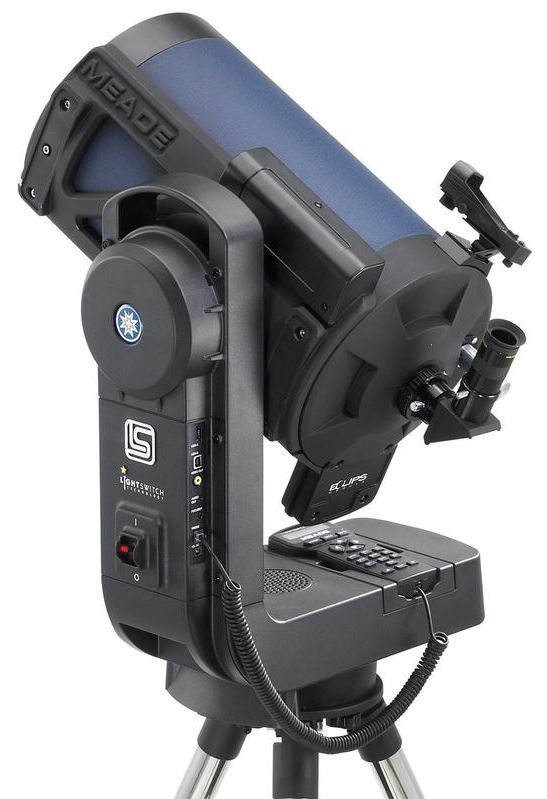 Do you need a little bit more assistance? The telescopes in the LightSwitch series not only have GoTo control to find the stars, they carry out the necessary initialisation fully automatically at the start of the observation: You don't have to enter the station, date or time; nor do you have to align the telescope to the stars in the sky. And there's even more good news: LightSwitch telescopes have audio controls (in English).
Our offer:
ACF-SC 152/1524 LightSwitch 6 GoTo currently at €1798.00. You save €452.00.
ACF-SC 203/2000 LightSwitch 8 GoTo currently at €2120.00. You save €770.00.
Starlook LX600: Telescopes with autoguiders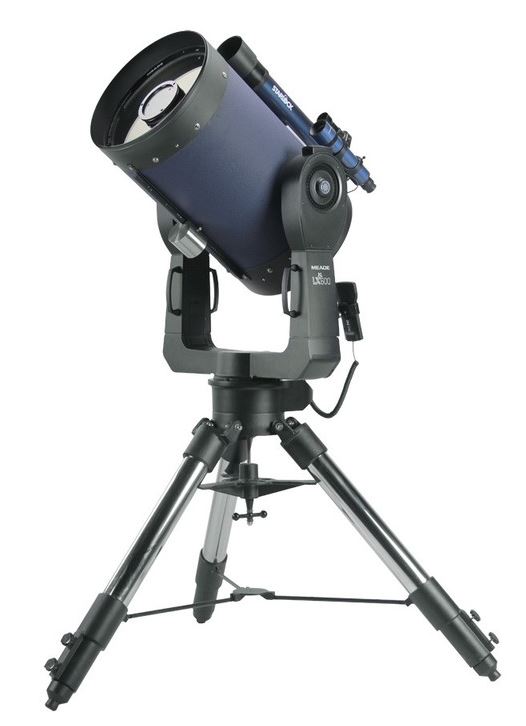 The idea of equipping a telescope with a fixed camera for control reached its peak with the LX600 series. The camera is integrated into the telescope tube optics, with which the telescope remains very precisely oriented towards an object. This process, called autoguiding, is important for astrophotography.
Our offer:
ACF-SC 254/2032 Starlock LX600 currently at €5,609.00. You save €981.00.
ACF-SC 355/2845 Starlock LX600 currently at €9,120.00. You save €2080.00.
Both LX600 telescopes are assembled azimuthal. With the polar wedge they can, however, be set up parallactically for astrophotography too, with long exposure times. This wedge is also suitable for LX200 telescopes.
This offer remains while stock lasts – order now!
By the way: We don't just do good deals; we offer the entire MEADE range, including an extensive array of accessories.