The telescopes in the LX70 series by Meade have proven over many years to be good models for beginners. The basic set offered by Meade includes telescopes without motors and without pole finders.
So, we have put together a set that contains all these accessories: The Meade N 150/750 LX70 telescope set for only €699.00.
You save €279.00  compared with if you had bought all the items individually!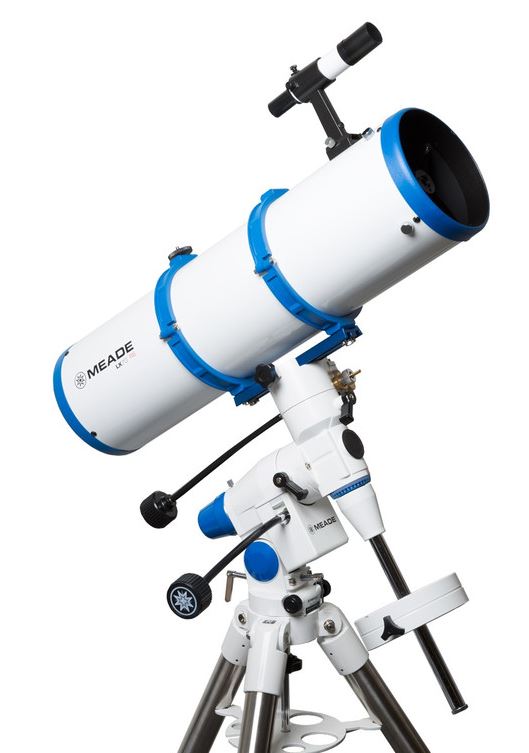 For this set, we opted for the Newton telescope with a 150-millimetre aperture, because we think that these optics make the ideal combination with this mount.
The LX70 telescope with Maksutov optics is over the budget of many beginners. The refractor has a very deep eyepiece for the LX70 mount. The Newton telescope with a 200-millimetre aperture  is a little heavy for the LX70 and has a relatively large leverage effect.
The N 150/750 LX70 telescope, however, is a well-matched system at a decent price! You can very easily use a camera for photographing the moon and the planets on this system. We are pleased to be able to offer the telescope as an entire package with really useful accessories at a very good price at the moment!