On the 27th of July, 2018, a fascinating event awaits us in Europe: a total lunar eclipse.  As the darkness falls upon us, a red, darkened Moon will rise above the horizon, as it moves through the Earth's shadow.  After almost 3 years, the Moon is back to entertain stargazers, amateur astronomers and nature photographers.
All the important info can be found in the infographic below:
Enjoy this event and clear skies!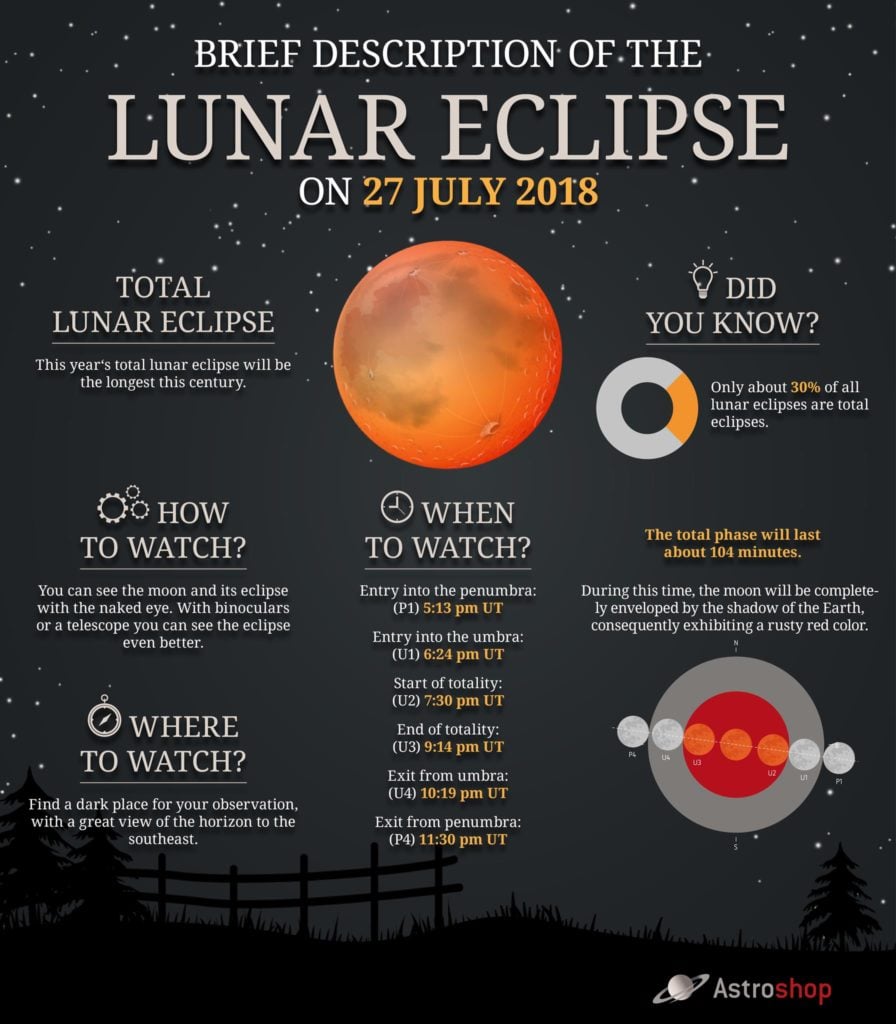 If you are looking for the right binocular or telescope, check out our selection!
PS – If you like the infographic above, feel free to share it, print it out, hang it up in your local observatory for all visitors, or even post it on your own website, with a link to www.astroshop.eu.