Have you spent months marvelling at the photos of the night sky which your MiniTrack produces? Or have you often caught yourself thinking that you would like to take photos like these?
Today we would like to show you a combination which helps to make everything function even better.
Picture this: It is dark, you can only just make out the outline of your MiniTrack and are kneeling in front of your tripod in order to line it up. You could say it is a bit of a test of your patience. Finally, you have to align the ball-head with the celestial pole. Ugh. If that doesn't make you sweat at minus 5 degrees, nothing will.
Is there a simpler way? With more precision? Perhaps like you are accustomed to on big mounts?
A clever idea: now also for the MiniTrack.
Whether you have a MiniTrack LX2, an LX3 or the North and South variant: When combined with the compact Omegon pole height cradle, alignment with the north celestial pole is even more precise. Using adjusting screws for the azimuth and the polar height, you can set the required angle to the precise degree. This means you can work with your MiniTrack as easily as with any large mount. Due to the more precise setting, you can achieve exposures with fewer errors. This is indeed a clever addition which has been long awaited by many people.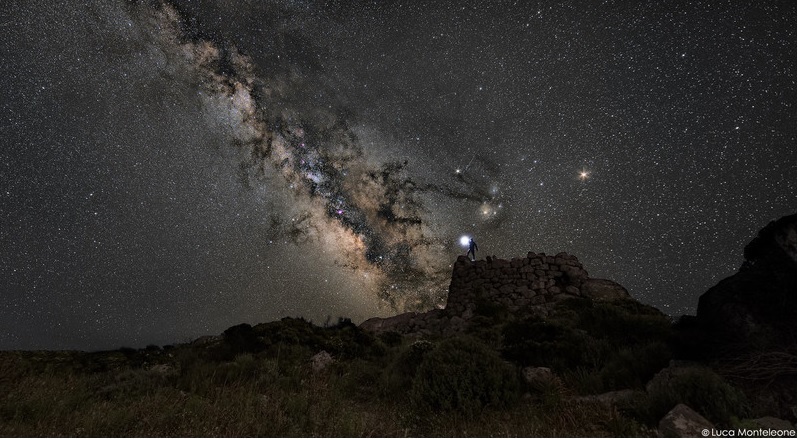 How do you assemble your MiniTrack?
It's simple: the polar wedge attaches to your tripod via a 3/8" thread. An integrated spirit level shows you when you have reached a level setting. Simply secure your MiniTrack using a standard Vixen-style dovetail bar. Your mount is then assembled and subsequently can be stowed away again in seconds, as usual.
Do you have a different manufacturer's model instead of a MiniTrack? Of course, you can also use a different travel mount on the polar wedge.
Are you also inspired by the idea of creating better shots with the help of your MiniTrack? Then take a look at the Omegon Polar Wedge.