We've expanded our range and have welcomed a new member to the MiniTrack family: the MiniTrack LX Quattro NS. Unlike in most families, the new arrival is not the smallest member of the family, rather it is already fully grown. This means that our product developers were able to considerably improve the LX Quattro even more. But what exactly has changed?
MiniTrack, what is it?
The MiniTrack is a minute and fully mechanical travel mount (also known as an astrotracker) for astrophotography. You can use it to effortlessly produce images of the night sky. Cameras that are mounted on it follow the movement of the stars over a prolonged period. These photos often include the landscape of the night. This results in fascinatingly beautiful shots. It is also the perfect way to get into astrophotography.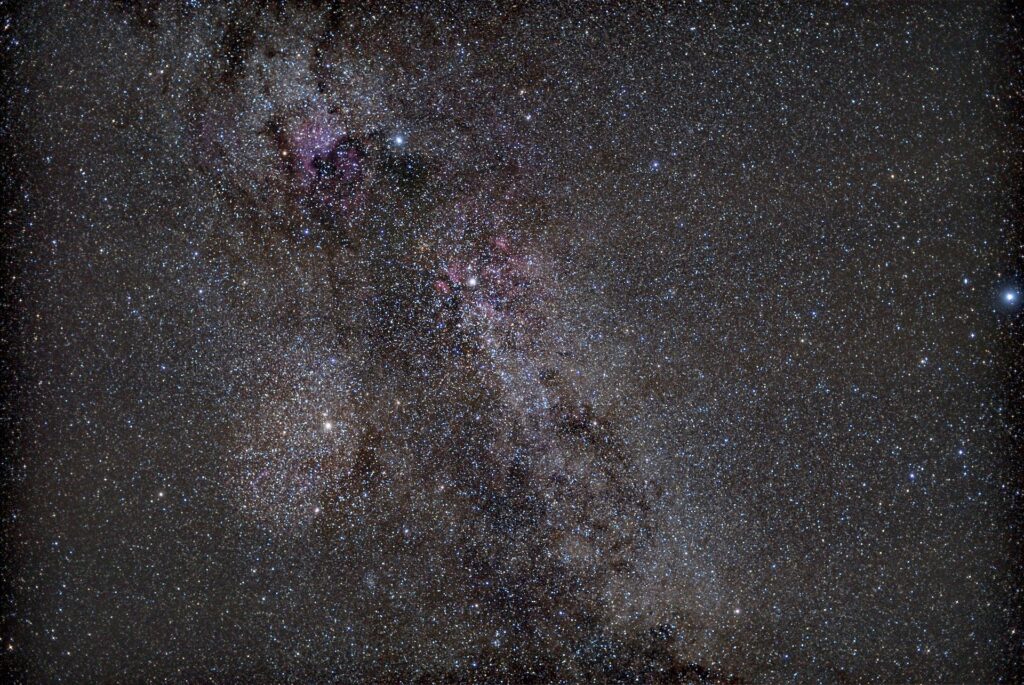 The MiniTrack LX Quattro NS
LX Quattro stands for precision, increased power and a four-kilogram load capacity. The new MiniTrack combines all of this in one. Compared to the LX3, the load capacity is even higher. This means that you no longer need to avoid using your favourite lens, which was previously too heavy. Even with longer lenses, the MiniTrack takes things easily in its stride.
Tracking with the Quattro is extremely precise as a newly constructed needle bearing provides greatly improves this. This step was necessary to guarantee smooth tracking with heavy weights.
A brand new spring bar design provides better draft to move the load even more precisely. There is no longer any unilateral strain within the mechanical system. Yep, the Quattro simply has more oomph. An attractive side effect is that the MiniTrack is significantly more elegant and more user-friendly.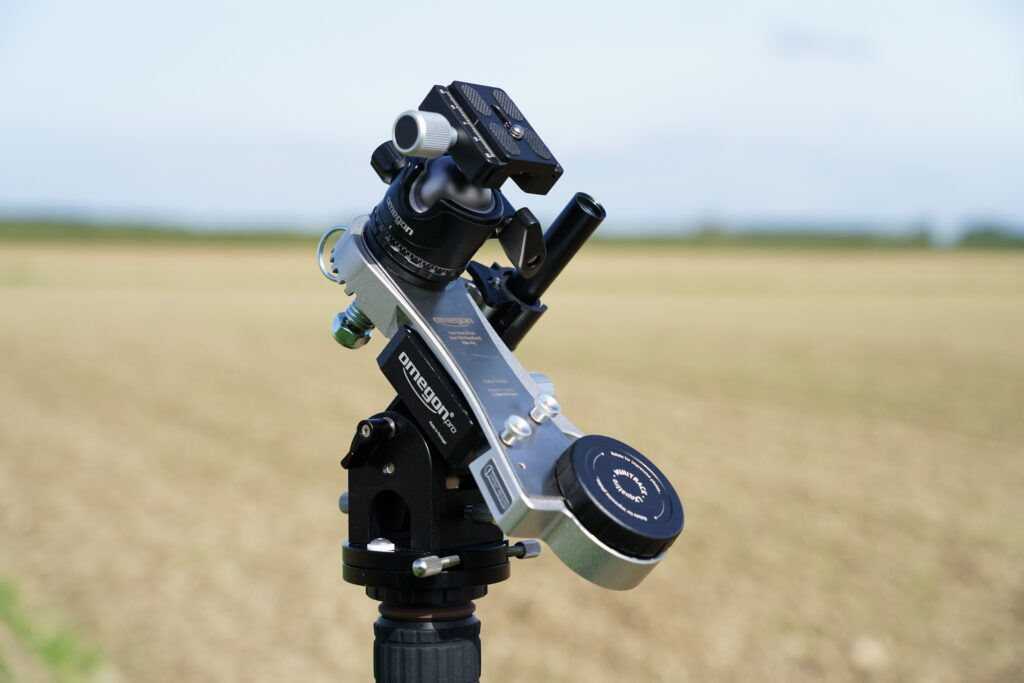 The MiniTrack LX Quattro is also a tracker for capturing the night sky using wide-angle and normal lenses. Anyone who has already gained a little experience can also treat themselves to a lightweight telephoto lens.
Overview of features:
4kg load capacity for larger cameras or larger lenses
New and stronger spring system
Needle bearing for softer, precise movement
New, more stable CNC body – the Quattro should survive every night of observation with no scratches
Integrated Gp-style mounting as well as ¼" und 3/8" threads
Holiday anywhere now: usable beneath the northern and southern night skies.
You can find further information on the MiniTrack LX Quattro NS and its benefits on our product page. Furthermore,  this MiniTrack can be bought in a set with a ball head or with a ball head and polar wedge.
The other members of the MiniTrack family
What do you need to take beautiful photos? A MiniTrack alone is not quite enough. So we would like to introduce the other family members to you:
Omegon 32mm carbon tripod Thanks to the 32mm tripod legs, this tripod provides a sturdy foundation. Weighing only 2kg and with a length of 59cm, is it ideal for travel.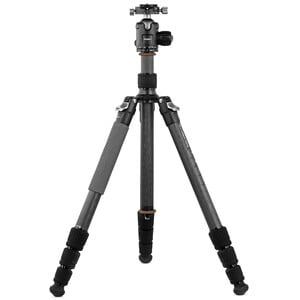 Deluxe polar wedge: You can simply secure your Astrotracker to the tripod head. However, this is easier and more precise using a polar wedge. This enables you to precisely align the north celestial pole. The provides the benefit of providing a stable north orientation.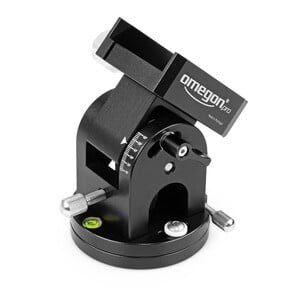 Pole finder light: Being able to see the pole finder's images in the night sky is a priceless advantage. At night you tend to have your hands full. It is good when you don't need to use a lamp to complicatedly light up the polarscope. The pole finder light is convenient and evenly illuminates the images using a red LED.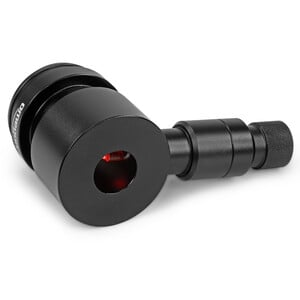 OM10 ball head Still don't have a ball head? You need one to align your camera with areas of the night sky. The Omegon OM10 fits perfectly on the MiniTrack.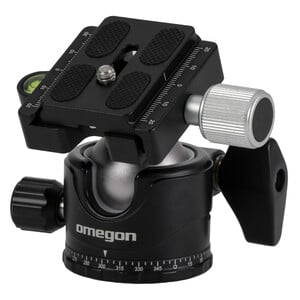 MiniTrack LX3: The white version holds cameras up to 3kg in weight and contains an optical polarscope. To mount the LX3 on a polar wedge, you require the 55mm MiniPrismRails.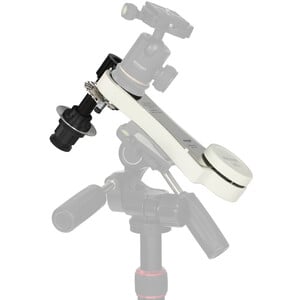 MiniTrack Essentials: Exceptionally good value and sufficient for getting started with wide-angle lenses. The MiniTrack Essentials contains a small polarscope that can be used to align the tracker with the Pole Star. This basic model can be upgraded at a later date.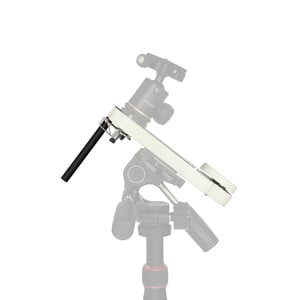 Interested in taking your first images with the MiniTrack? You can find out how to do this in our step-by-step video "Astrophotos with the MiniTrack – a how-to guide". Have fun observing and photographing.