It should be easy, but sometimes it really is exasperating. How am I supposed to find a galaxy, a nebula in the sky, when there are hardly any reference points?

The solution: the Radiant finder. With three circles in divisions of a half, two and four degrees, you use a two-dimensional search device; this offers an invaluable advantage over a simple LED finder with a projected dot. Indeed, astronomers who started with point-finders have often needed years to develop the necessary system or routine so that they could find something easily.
The idea of easily finding objects differs fundamentally from actual practice, but why is this?
Well, because at the beginning, you still need some practice to transfer that which you see on the star chart to the sky. For example, how do I find the famous Owl Nebula M97? How can I visualise that in the sky?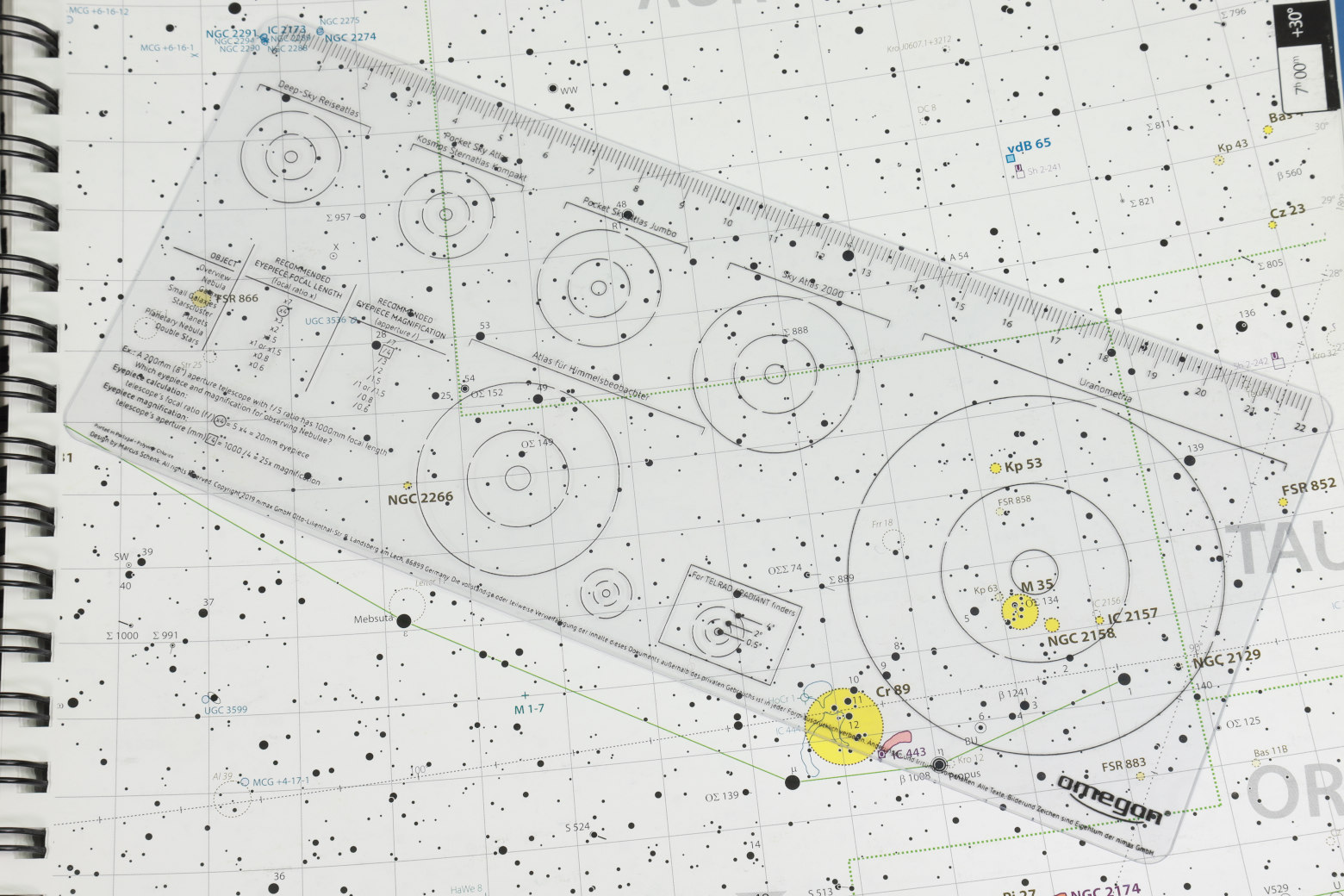 Now there is a helpful solution to this: The Radiant Special Lineal
This makes it easier to find objects in the sky. You just place the transparent tool onto your star atlas and you can then find out how far, and in which directions, you need to move the circles in the sky. For example, place the centre of the circle on the lower-right star, Merak in the Big Dipper. Point roughly towards the 3.6 mag bright star, x UMa, and move Merak to the edge of the outer circle – M97 will already be in the centre. You can then do the same with your telescope in the evening.
It is like painting by numbers in the sky!
BONUS: Exclusively for Radiant purchasers
From now on, when you purchase a Radiant finder, you will also be given the special lineal with Radiant circles. This helpful tool is not available separately, you can only get it as a free bonus when you buy a Radiant finder.
Would you like to be able to find objects more easily? You can find the Radiant Finder with an Astro Lineal here!