Product series: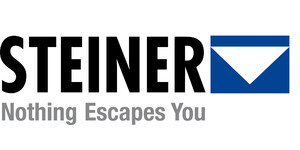 Steiner is known for excellent quality. It was founded in Bayreuth as a one-man business in 1947 by Karl Steiner. The high quality standard of the Steiner instruments is the reason why these binoculars are so popular in all the different uses to which they are put. STEINER binoculars can withstand even the toughest demands put on them!
In 1967, Steiner started using the material 'Makrolon', developed for the space industry, which has a unique robustness and temperature resistance. This material is the reason for the lightness of Steiner binoculars. Thanks to the use of STEINER's innovative special optics support and their precision prism mounting, all their binoculars are completely shock-resistant. This unique design ensures that STEINER binoculars will continue delivering superb optical performance after decades of use.
More about Steiner
Steiner was founded in 1947 by Karl Steiner as a one-man business in Bayreuth. The visionary character of entrepreneur Karl Steiners meant he was able to employee 50 employees in 1950. Steiner optics soon became known as a binocular specialist. Not just any binoculars, but extremely robust and reliable high-performance binoculars. Manufactured to the highest quality and precision machined with total commitment and passion.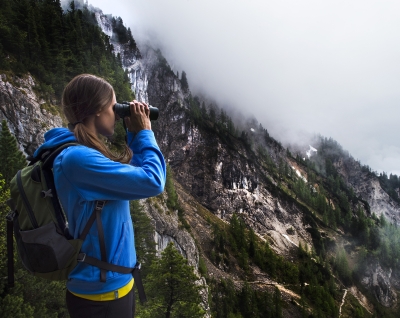 Steiner Optik manufactures binoculars following the traditions of fine craftsmanship and develops completely new designs and pioneering product innovations. For example, the introduction in 1967 of Makrolon, the high-tech material used in the aerospace industry. The use of this material gives STEINER binoculars their unprecedented robustness, high temperature stability and their pleasantly light weight.
Their rise to becoming a world leader
The founder's son, Carl Steiner, took over the management of the company in the 1970s and oversaw the rise of Steiner-Optik to become a world leader by building on its unparalleled expertise.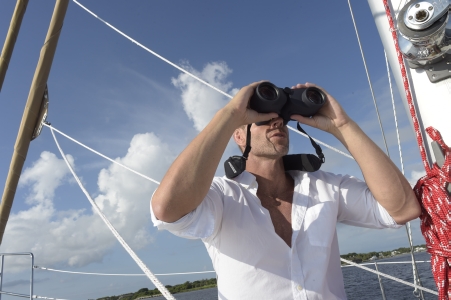 Their success is based above all on countless other revolutionary pioneering achievements in the field of binocular construction. For example, since 1985 the STEINER 2-way valve technology has ensured that, even years later, STEINER binoculars' nitrogen filling can be checked and, if necessary, re-filled. Under the premise designed by professionals for professionals, STEINER, in cooperation with Reinhold Messner, designed the Wildlife binoculars in 1999: a revolutionary series with unprecedented robustness that has become successful as the companion to all adventurers and explorers.
A further highlight of the Steiner's visionary management was the production of binoculars which provided excellent image quality even at night.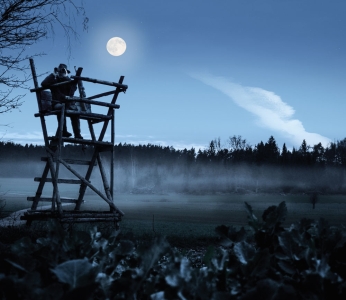 Since 2001, the STEINER Nighthunter has transformed night into day! In 2007, Steiner put their sophisticated binocular specialisation into practice with the new Discovery series, which experts consider to be the most innovative and comfortable natural-watching binoculars of all time. In order to achieve this goal, innovations specially matched to the requirements for observing animals and birds are developed in close cooperation with nature, animal and bird lovers from all over the world.
Between tradition und innovation
In keeping with his father's tradition, dynamic entrepreneur Carl Steiner was committed not only to maintaining uncompromising quality, but also to keeping Germany as a production centre, creating new jobs, training qualified specialist personnel and investing in research and development.
The plant in Bayreuth is today one of the world's most modern research and production facilities for binoculars.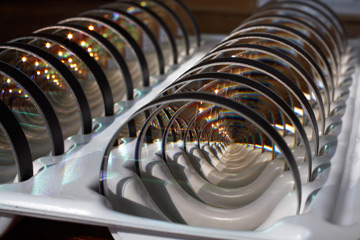 With investments running into the millions at the Bayreuth location, the personnel and technical requirements for a rapid growth are also being met: Steiner Optik is expanding nationally and is also steadily expanding its export business. Meanwhile, strong partnerships have been formed to exclusively market STEINER spectacles in more than 60 countries.
Real product innovation and a continuously developing internationalisation have proved to be the company's significant growth-drivers in recent years. Professionals and serious amateurs all over the world rely on STEINER glass.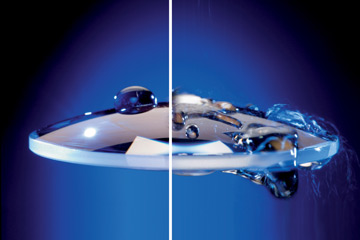 One of the company's key success factors is its specialisation. Only Steiner Optik exclusively develops and produces binoculars. Therefore the binoculars specialists can invest extensive resources in the research and manufacture of product and technology innovations. The result is an impressive list of new products and topsellers, which, due to continuous technological development, set milestones in modern binocular design.
(In 2006, STEINER introduced the first binoculars with nano-coated lenses.)
Sustainability
Steiner Optiks views environmental and species protection to be a central part of the firm's philosophy and takes it responsibility for conserving these valuable assets extremely seriously. The beauties of nature are not only better observed using its instruments, but the Steiner Nature College is increasing its involvement as a sponsor of selected nature conservation projects.
in 2008, Carl Steiner decided to sell his life's work to the Beretta Holding Group in order to secure the company's future.
In 2017, Steiner celebrated its 70th anniversary.