Product series:
Telescope accessories:
Eyepieces:
Binoculars: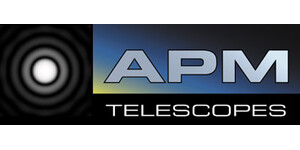 APM offers amateur astronomers high-end apochromatic refractors. After the dissolution of the telescope manufacturer TMB, the company APM took over the distribution of their telescopes. In the accessories section you will find some interesting items such as sophisticated finder scopes.
In addition, APM also offers binoculars, which are intended for the astronomical observer. The product range varies from the classic 7x50 Porro prism with single eyepiece focusing to the large binoculars with over 100 mm objective lens diameter and angled view with interchangeable eyepieces.