Product series: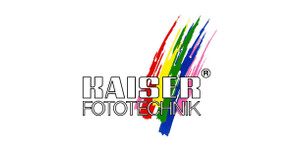 This brand stands for photo technology products for professionals and amateurs alike.
However, it does not just stand for photo accessories in the classical sense, but also for cross-technology tools and solutions for the imaging tasks of today.
Kaiser products in stock
Kaiser Fototechnik's huge variety of products ranges from cleaning cloths to magnifying devices. We only have a very small selection from their range. Particularly products that are useful for astrophotography or digiscoping. You will also find useful binoculars accessories.