Using the latest deluxe equatorial wedge, aligning the MiniTrack with the north celestial pole is easier than ever. The advantages? Spherical stars all night long.
How do you align your MiniTrack and other astrotrackers without an equatorial wedge? In theory, this is possible using a tripod head but the alignment and the fixed support sometimes resemble weather forecasting, in a word: uncertain. And yet, the photography session is meant to be a success.
The right tools for success
Thanks to the deluxe equatorial wedge, you can simply and precisely align your MiniTrack with the north celestial pole. It's easy peasy lemon squeezy!
A robust locking mechanism provides permanent polar alignment, even when you are continuously focusing your camera on new targets.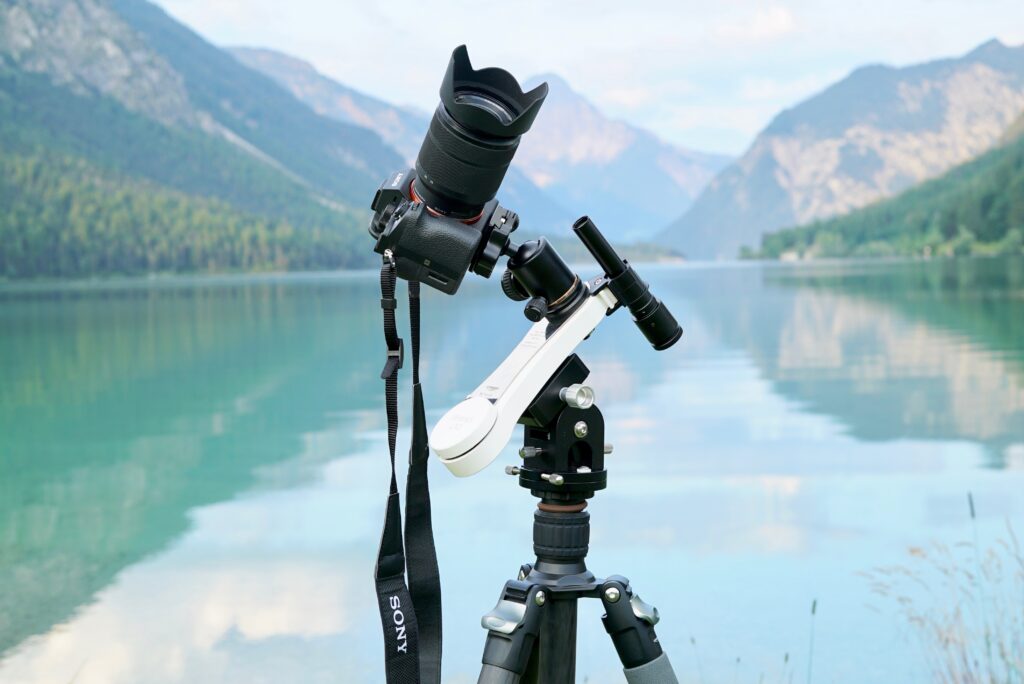 In our set-up, we use an Omegon 32mm carbon tripod, the deluxe equatorial wedge and a MiniTrack 3 with pole finder.
Simple installation on any tripod
Using the 3/8 inch thread, you can attach the polar wedge to any camera tripod. To do so, you simply need a mini Vixen-style rail, such as the Omegon 55mm prism rail, which can be used with the MiniTrack. You can then connect and align your astrotracker easily.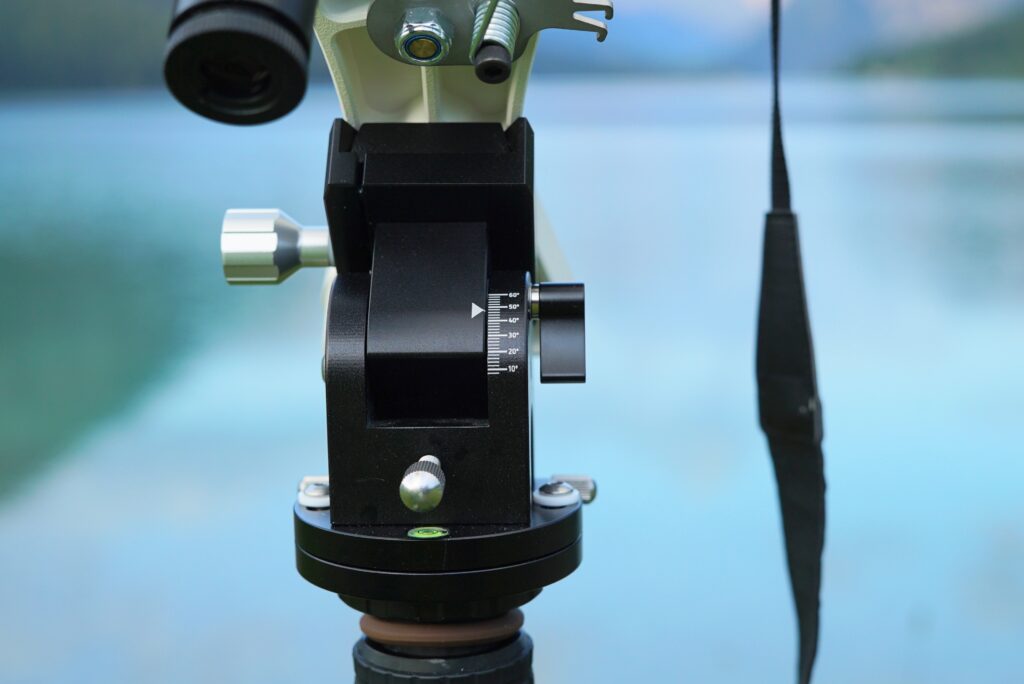 Quality made in Portugal
The equatorial wedge is manufactured to the highest quality and consists of CNC components and stainless-steel screws. It is produced in small batches in Portugal and checked for quality.
The ideal addition to your MiniTrack: view the Omegon Deluxe equatorial wedge in the shop now.