With the Ultra Light series, Explore Scientific is offering telescopes with the Dobson construction that can be taken apart easily for transportation. This means you can travel to dark observation sites with Dobson telescopes. For an unimpeded look into the night sky!
The latest model in the series has a 20-inch mirror: Dobson N 500/1800 Ultra Light telescope.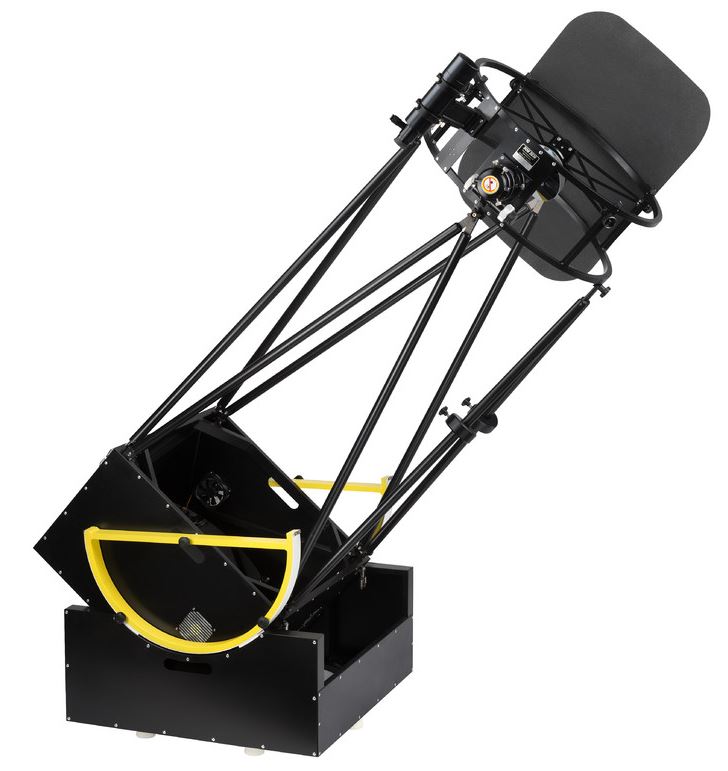 It's no longer quite so ultra-light. There needs to be two of you to set it up at the observation site. But apart from that, it can be taken apart into practical parts just like the smaller models.
Other features of the Dobson N 500/1800 Ultra Light Hexafoc telescope:
Truss tubes made from solid aluminium: Very high level of stiffness
Main and secondary mirrors made from quartz with a test certificate
Low viewing height of just 1.63 m at the zenith
The main mirror can be adjusted from the top, and hence, during observation
Very transportable thanks to the small packaging dimensions
Large 2.5-inch eyepiece holder with 1:10 fine adjustment
Large powder-coated adjustment wheels for wobble-free tracking
The telescope is made in Hungary and Germany